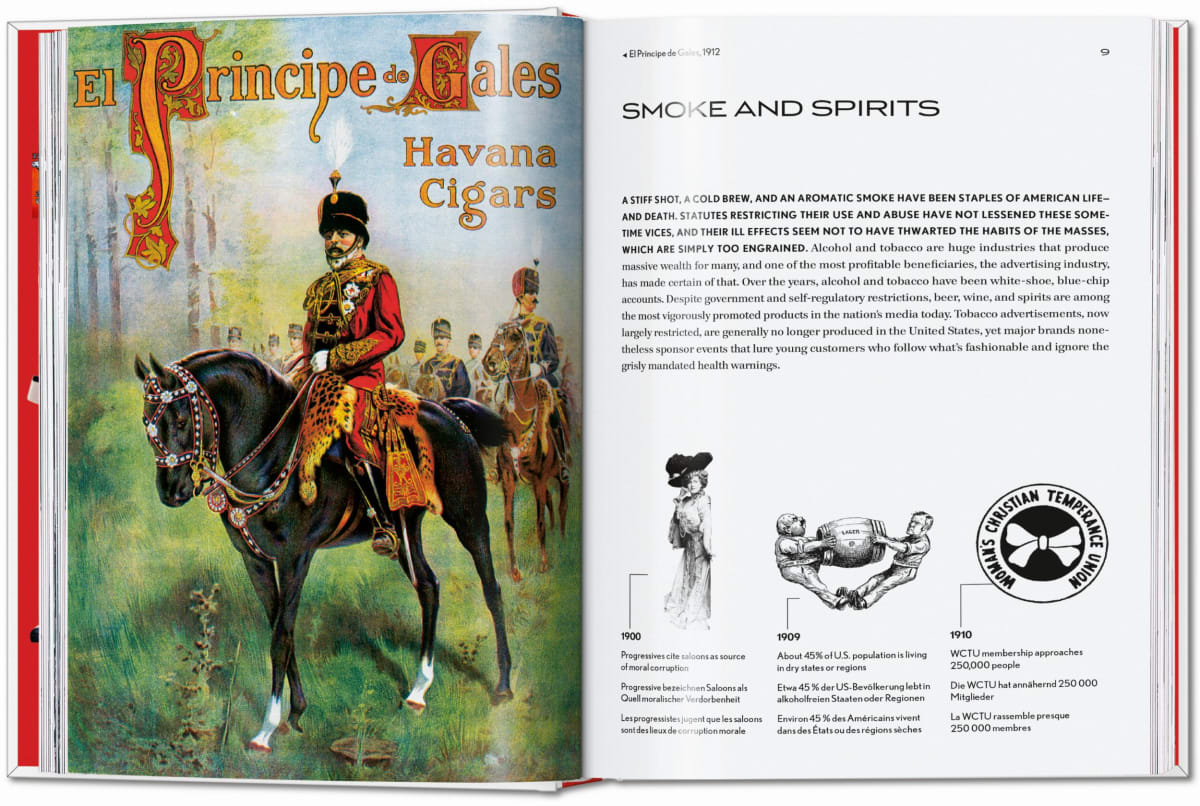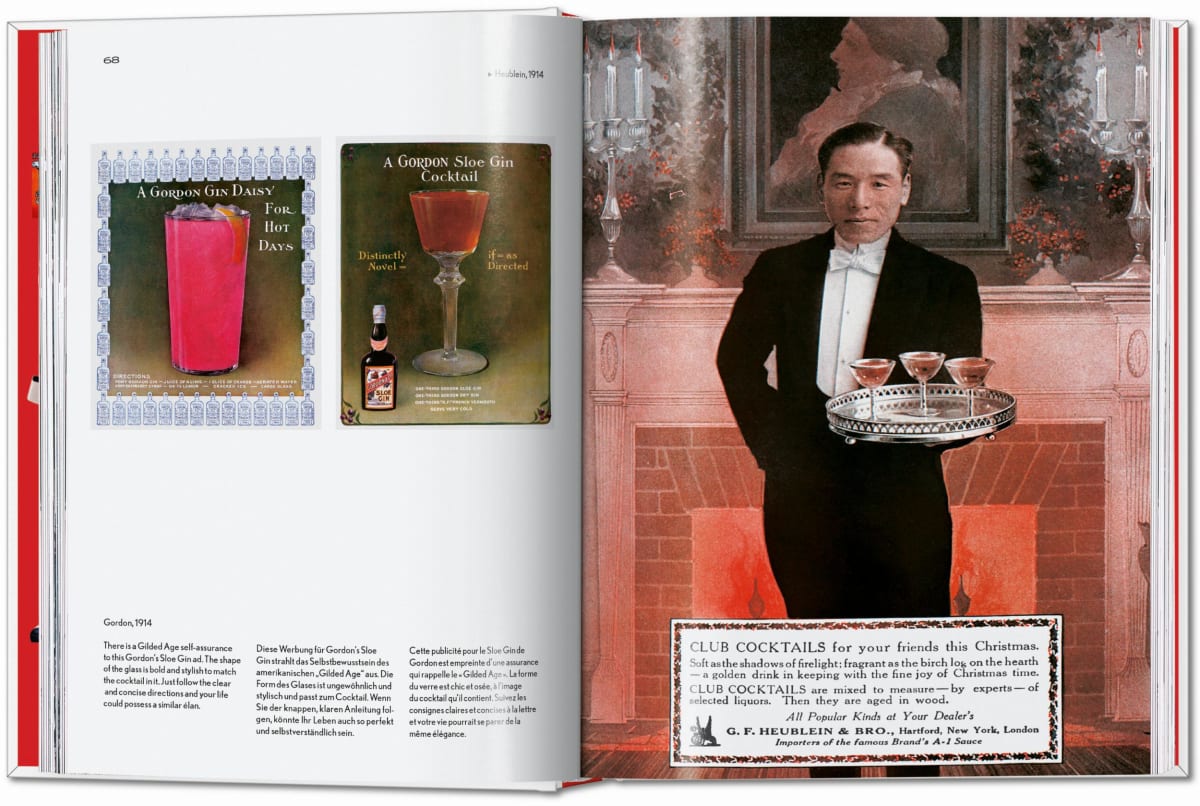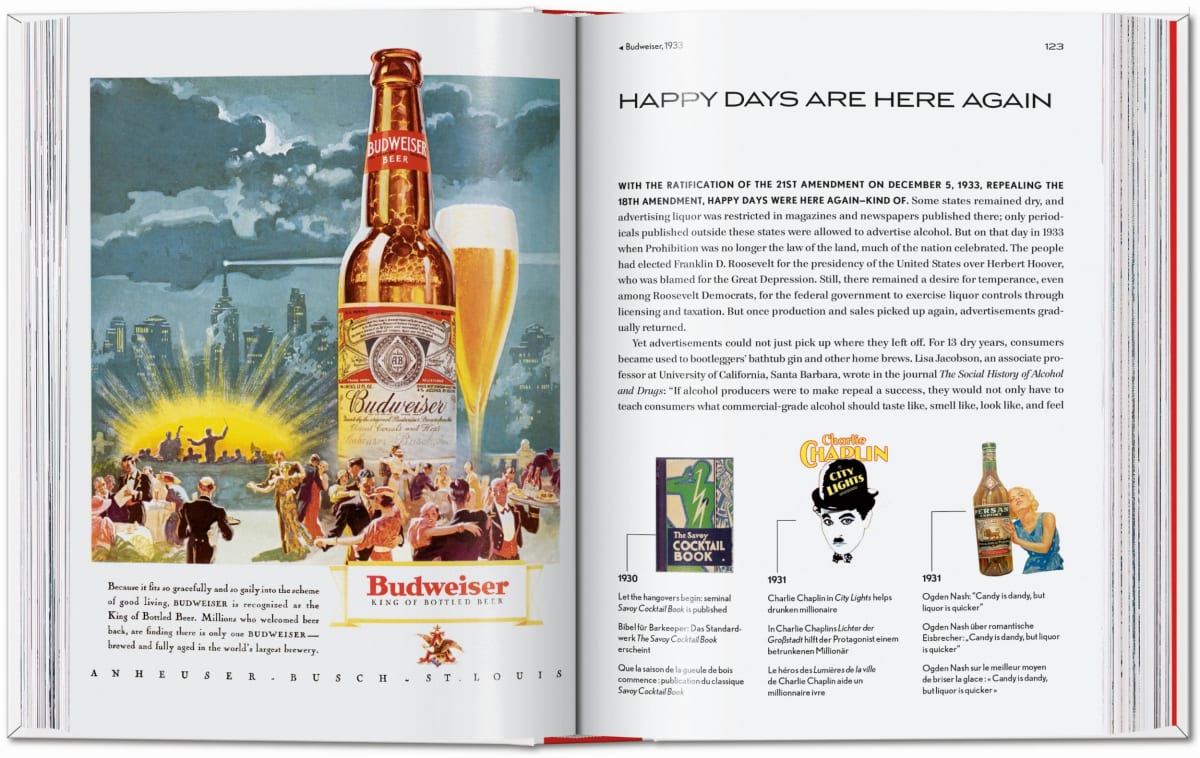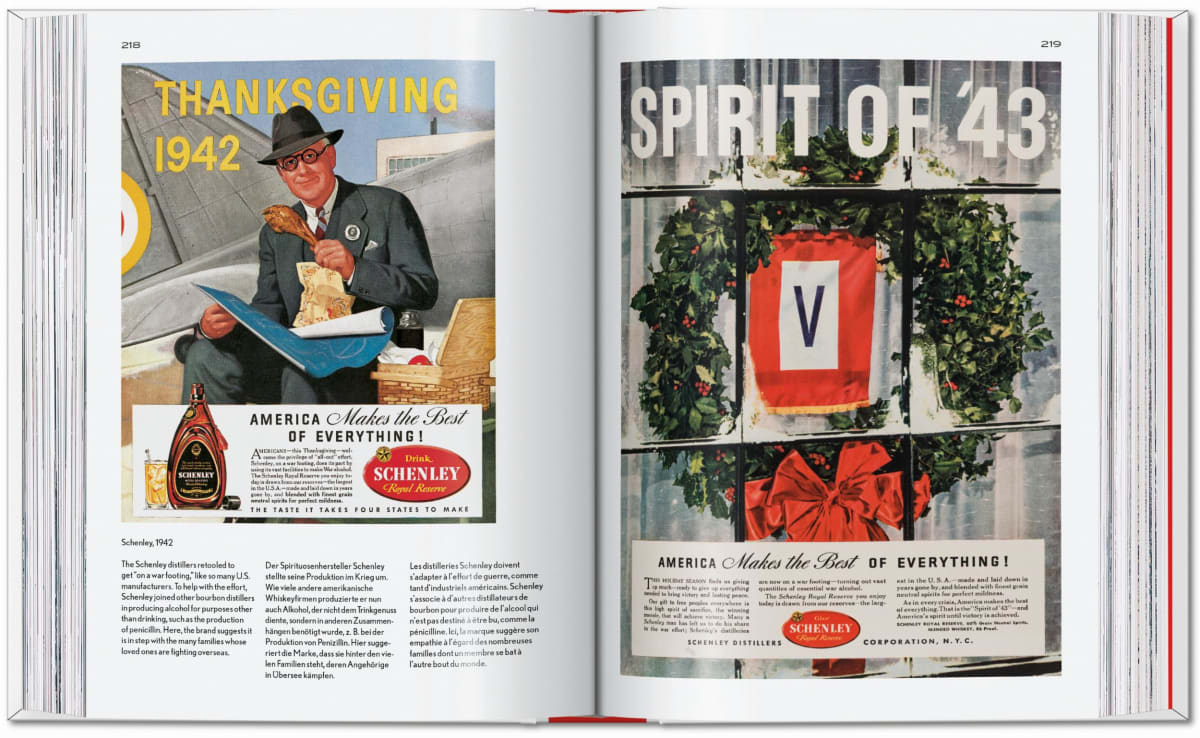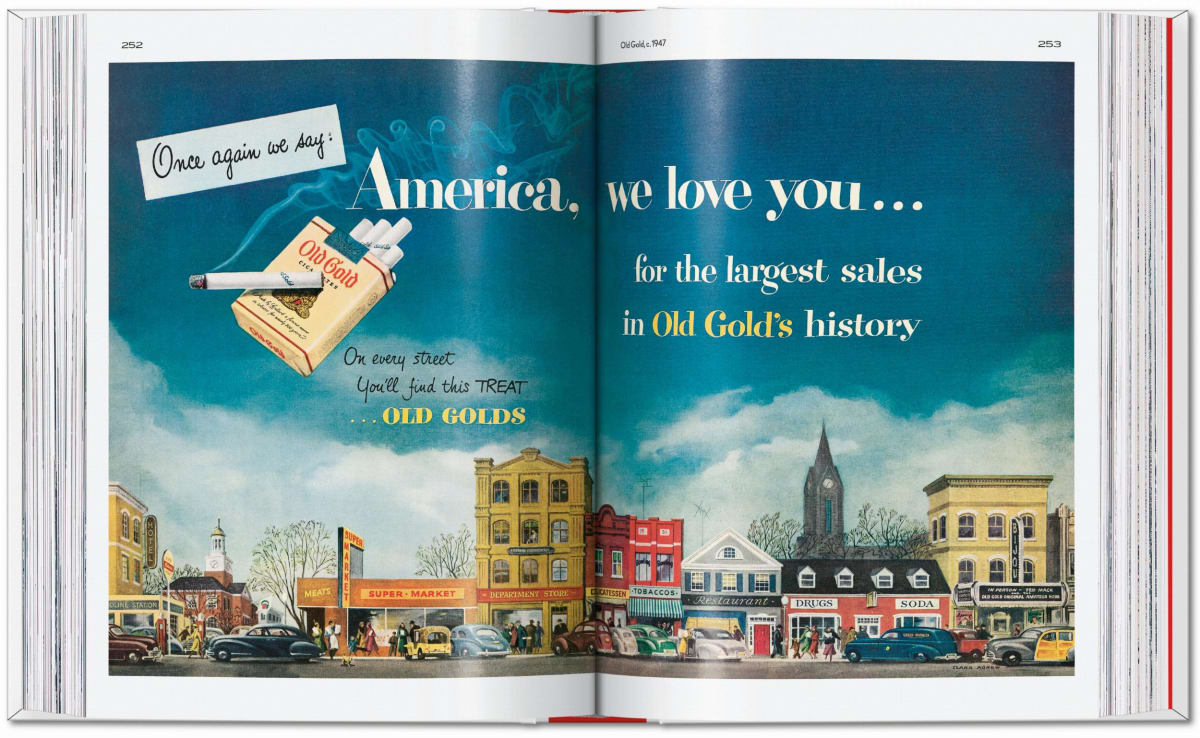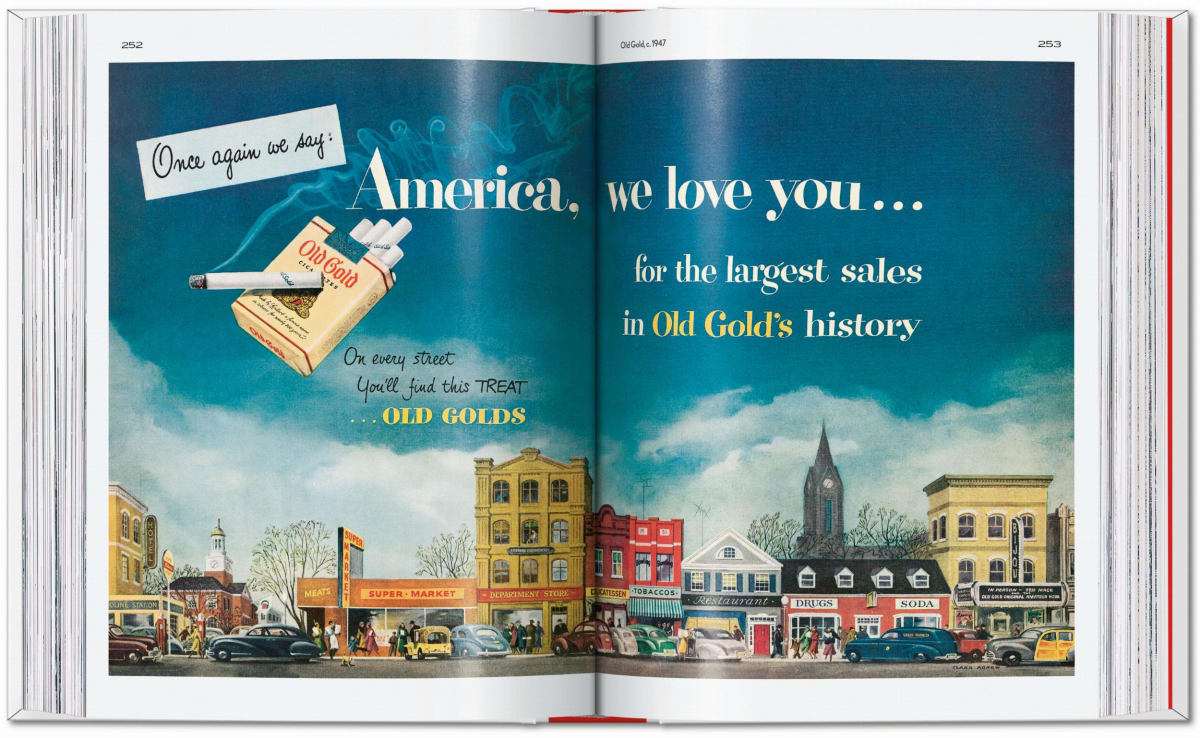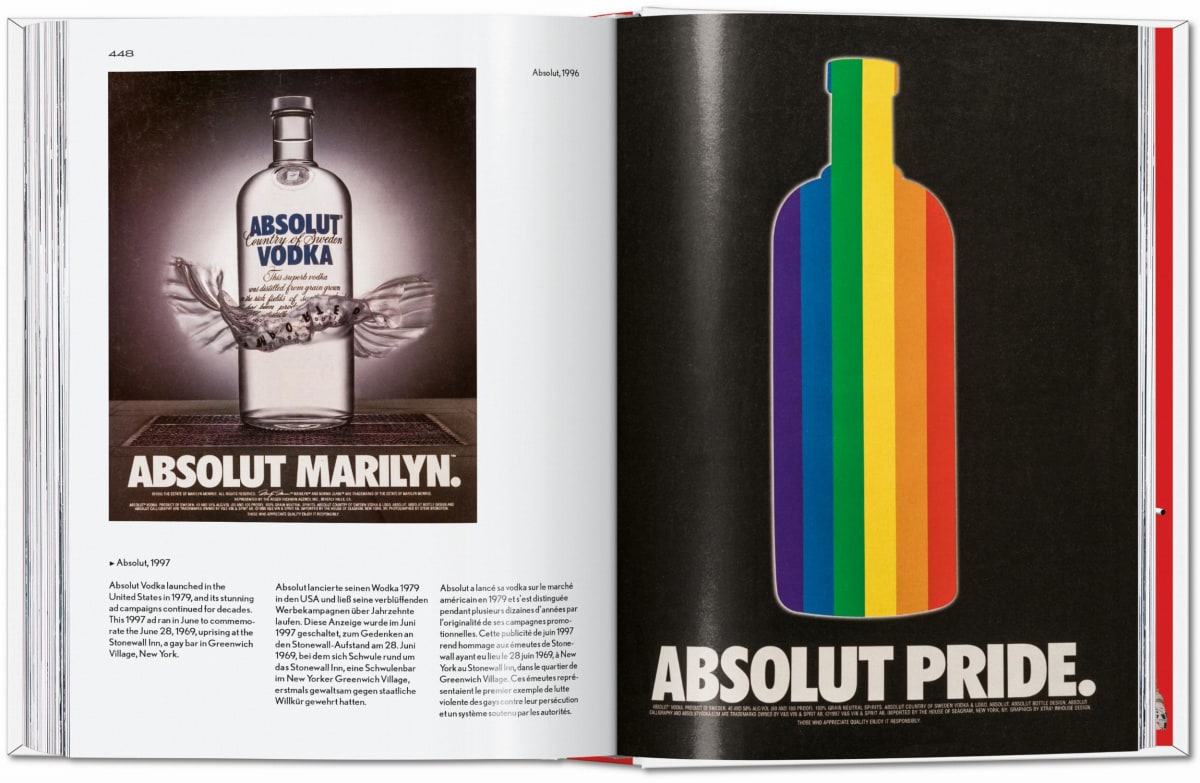 20th Century Alcohol & Tobacco Ads. 40th Ed.
Sale price

$30.00
Regular price
(/)
20th Century Alcohol & Tobacco Ads. 40th Ed.
Hardcover, 6.1 x 8.5 in., 2.50 lb, 464 pages
In this collection of 20th century alcohol and tobacco ads, we see how the marketing of these products spanned from the elegant to the offbeat. Each era's ads are captured with images that were once icons, from the Marlboro Man to Spuds MacKenzie. Explore advertising in a time when even doctors recommended smoking.
A Century's Worth of Pleasure and Pause
Selling the most delicious vices
Vices or virtues: drinking and smoking provided marketers with products to be forged into visual feasts. In this
lush compendium of advertisements
, we explore how depictions of these commodities spanned from the elegant to the offbeat, revealing how manufacturers prodded their customers throughout the 20th century to imbibe and inhale.
Each era's
alcohol and tobacco trends
are exuberantly captured page after page, with brand images woven into
American popular culture
so effectively that almost anyone could identify such icons as the
Marlboro Man
or
Spuds MacKenzie
, figures so familiar they could appear in ads without the product itself. Other advertisers devised clever and subliminal approaches to selling their wares, as the wildly successful
Absolut
campaign confirmed. Even doctors contributed to a
perverse version of propaganda
, testifying that smoking could calm your nerves and soothe your throat, while hailing liquor as an elixir capable of bringing
social success
.
Whether you savor these visual delights, or enjoy inhaling and wallowing in forbidden pleasures, you will certainly be thrilled by this exploration of
a decidedly vibrant—and sometimes controversial—chapter of advertising history
.
The authors
Allison Silver is a writer and editor based in New York City. A former contributing editor to Culture & Travel magazine, she was editor of The Los Angeles Times Sunday "Opinion" section, an editor of The New York Times "Week in Review," and a founding editor of The Washington Independent.
Steven Heller has produced over 200 books on visual communication and published countless articles in international design magazines. Currently he is cofounder and cochair of the MFA Design program at the School of Visual Arts, New York.
The editor
Jim Heimann is the Executive Editor for TASCHEN America. A cultural anthropologist, historian, and an avid collector, he has authored numerous titles on architecture, pop culture, and the history of Los Angeles and Hollywood, including TASCHEN's Surfing, Los Angeles. Portrait of a City, California Crazy, and the All-American Ads series.
20th Century Alcohol & Tobacco Ads. 40th Ed.
Hardcover, 
15.6 x 21.7 cm, 
1.13 kg, 
464 pages
ISBN 978-3-8365-9371-7
Edition:

 

English, French, German
Choose options