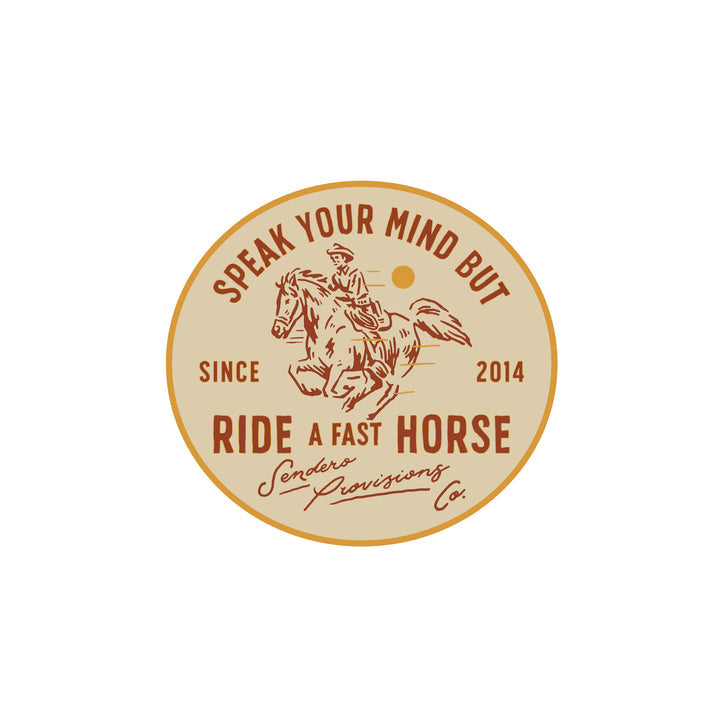 FAST HORSE STICKER
Sale price

$4.00
Regular price
(/)
In the dusty ol' Western town of Frontiersville, folks live by a simple code. It's a place where sharp tongues clash and tempers flare like wildfire. You can be as wild as a bucking bronco, as grumpy as a rattlesnake, or as mean as a cactus in a drought, but you live by the unspoken rule. Cause in Frontiersville, words cut deeper than a cowboy's spurs. Here it's words not lead that flies like bullets. You stare down double entendres not double barrels. So while you might have the freedom to speak your mind in Frontiersville, ya better make damn sure that horse's fast.
3" x 3"
Vinyl Die-Cut Sticker
WE TAKE DESIGN SERIOUSLY - IT'S IN OUR ROOTS
A NAME YOU CAN TRUST
We've been doing this a while now. We made our first product back in 2014 and we've been making everything better ever since. We craft each product individually and care goes into every detail.
ONLY HIGH QUALITY MATERIALS
We hand select every fabric, trim, thread, and color that goes into a Sendero product. We don't use blanks- we've developed our own style and unique fits that folks have come to know and expect.
DESIGNS THAT INSPIRE
We're not trying to put "Sendero" in as many different ways as we can onto our gear. We do that sometimes, but what gets us excited is funky cool art with a Western twist and maybe a silly joke or two.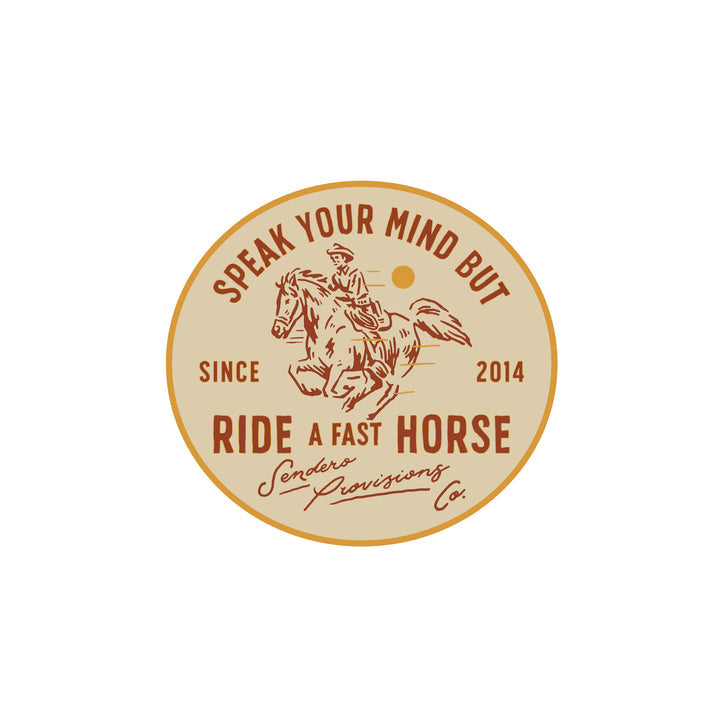 FAST HORSE STICKER
Sale price

$4.00
Regular price
Choose options