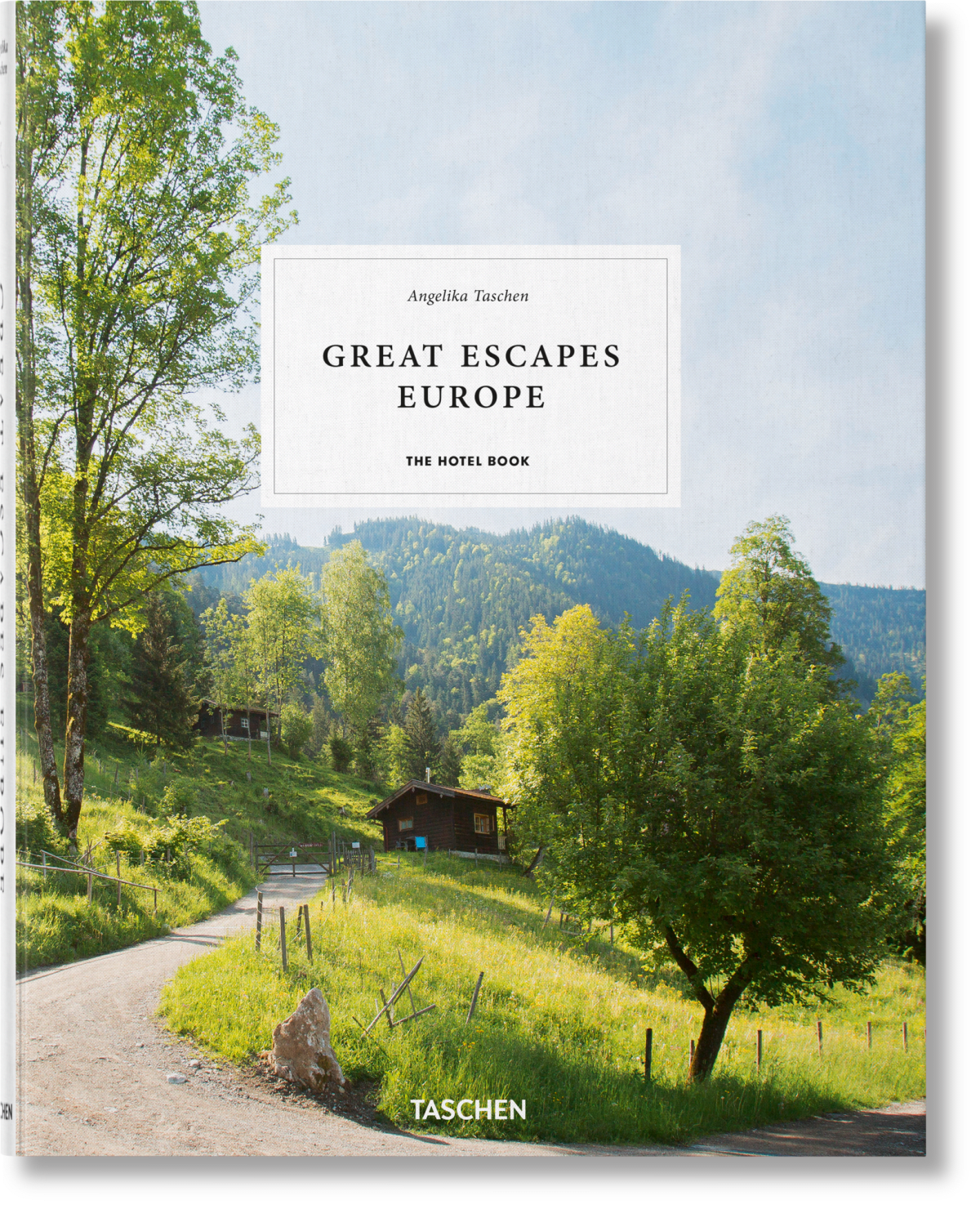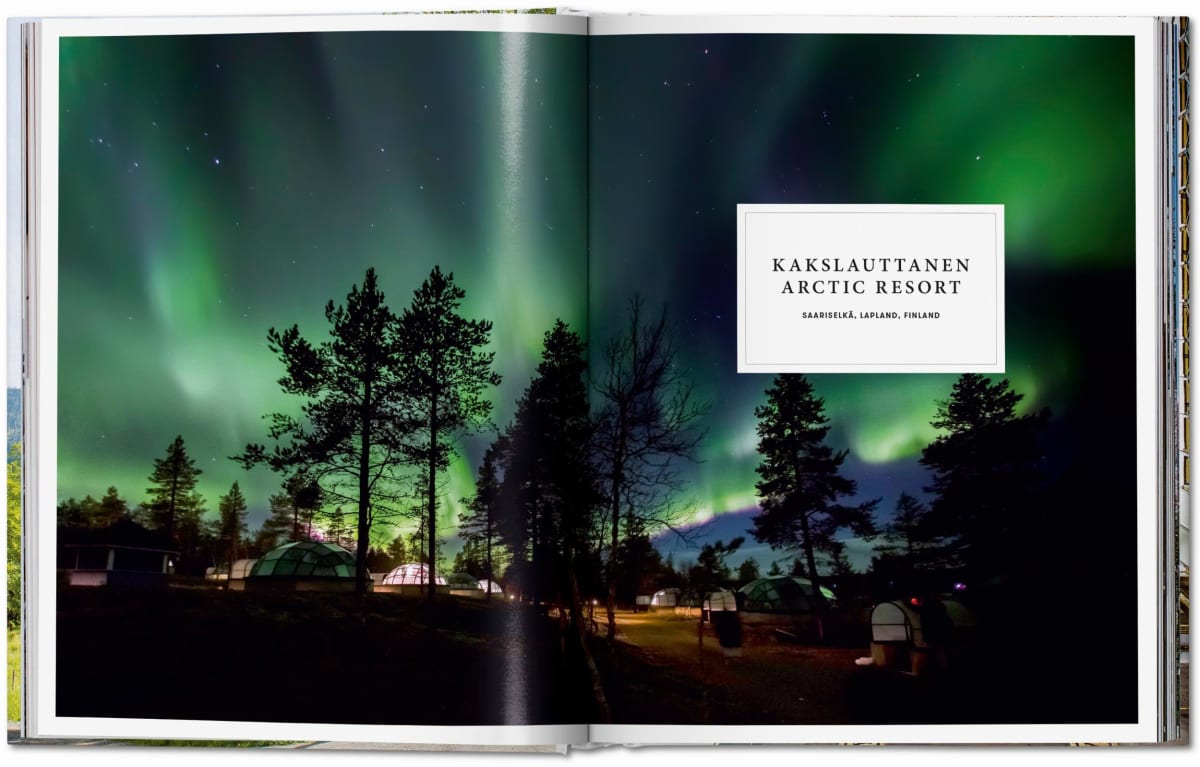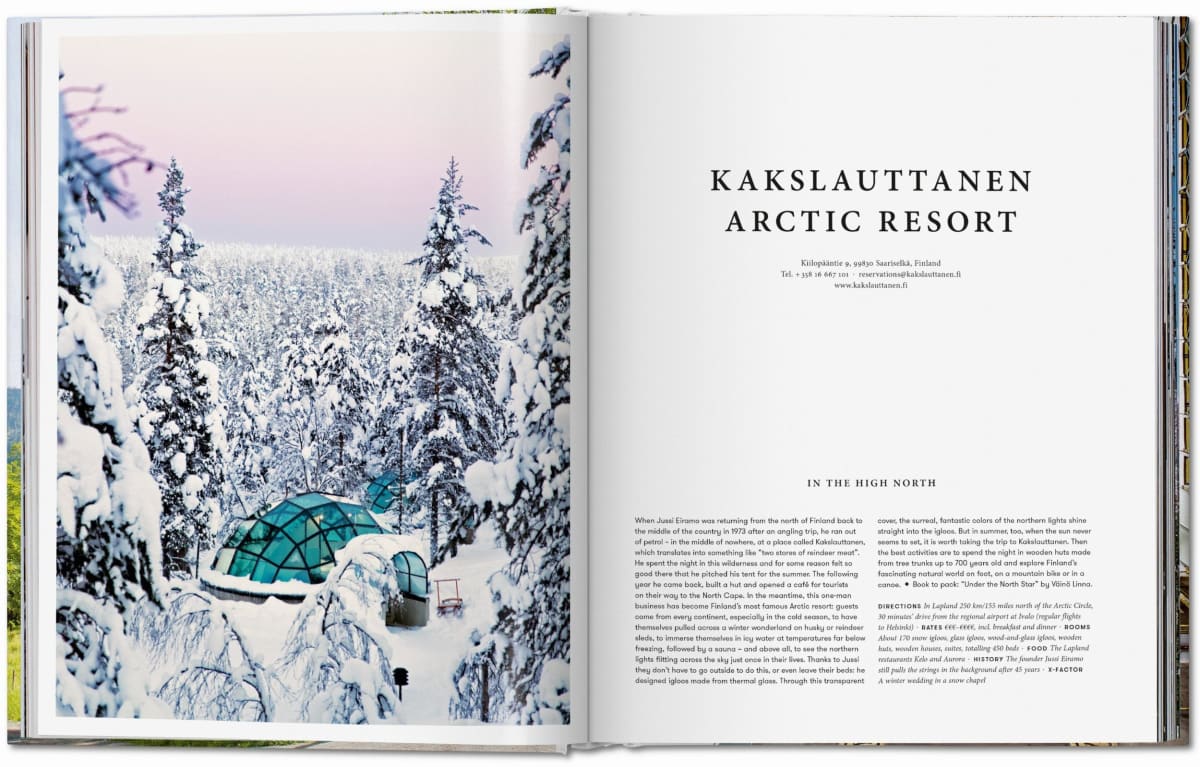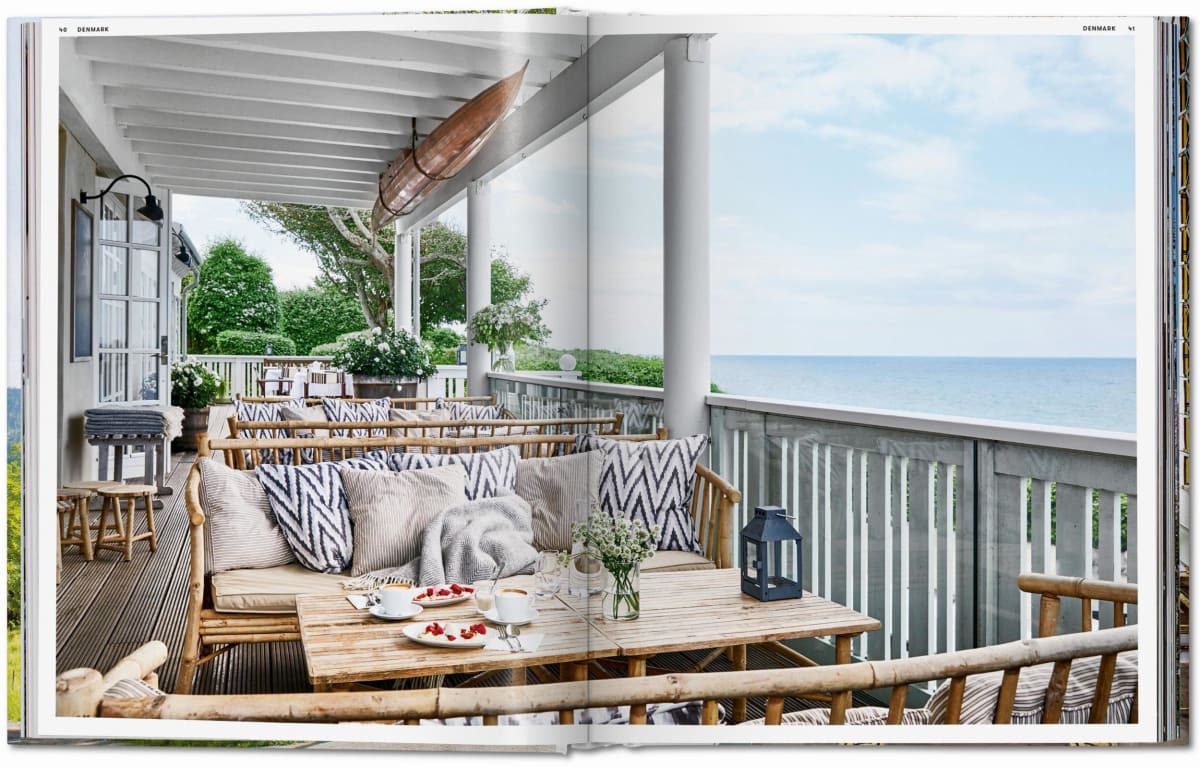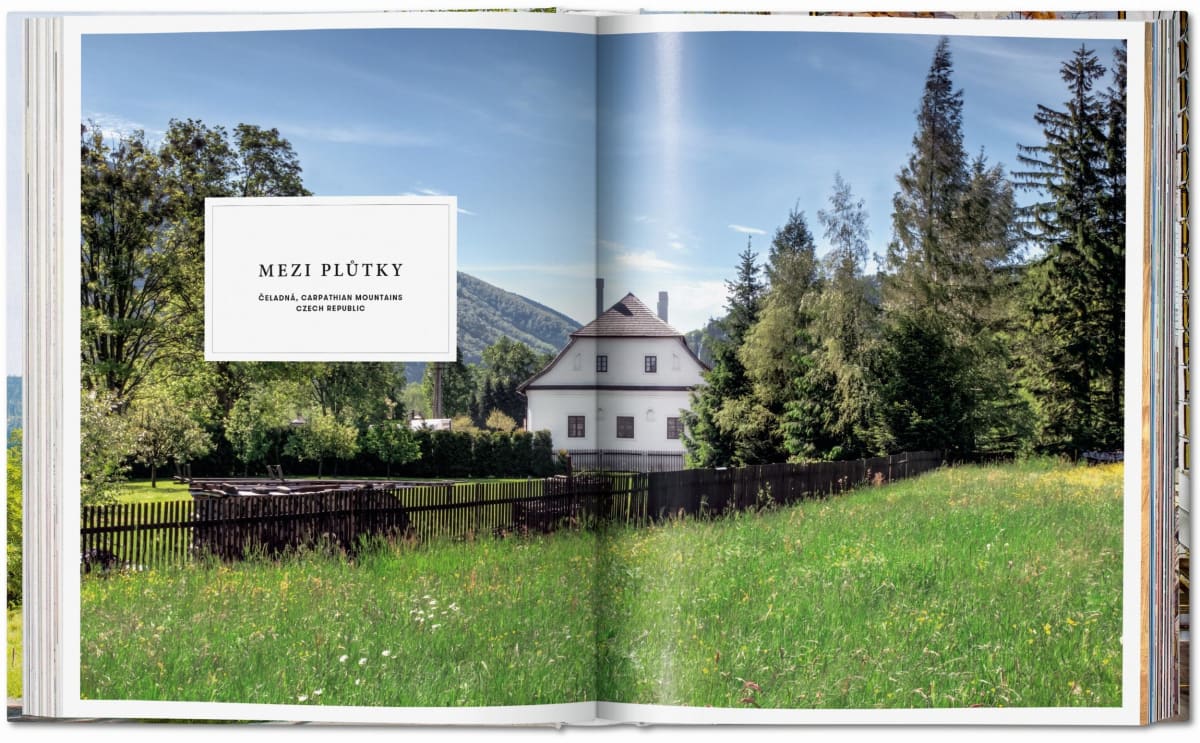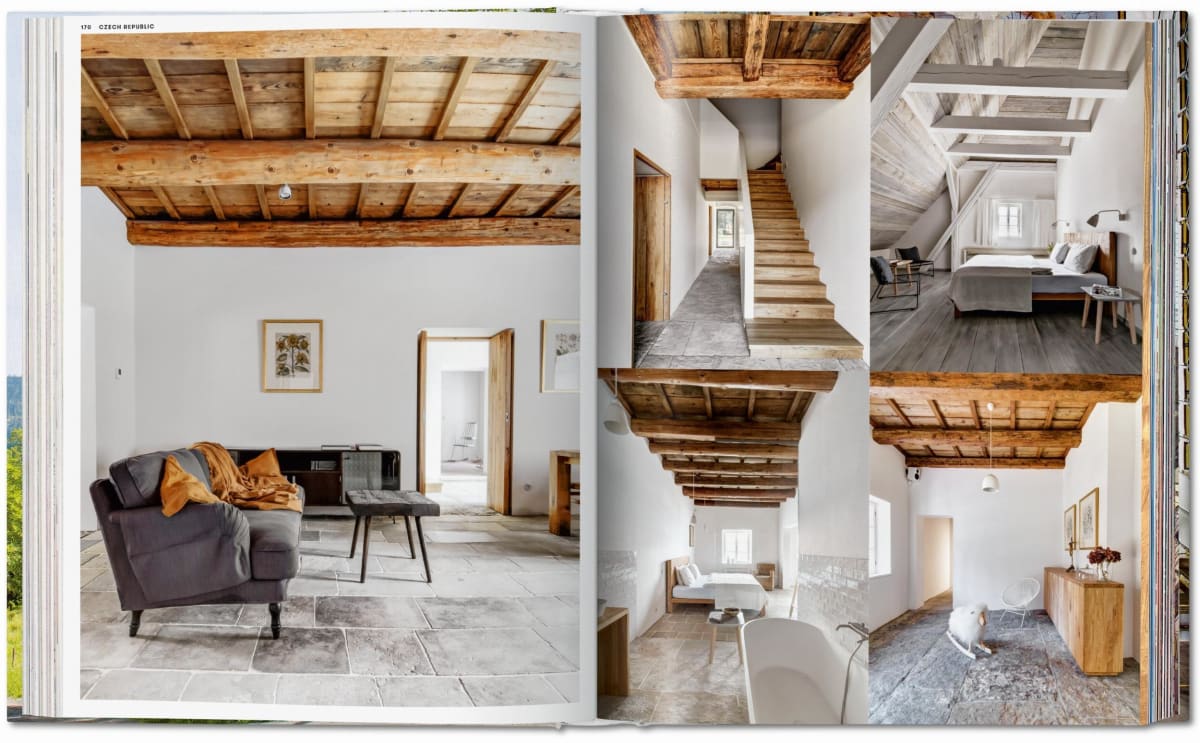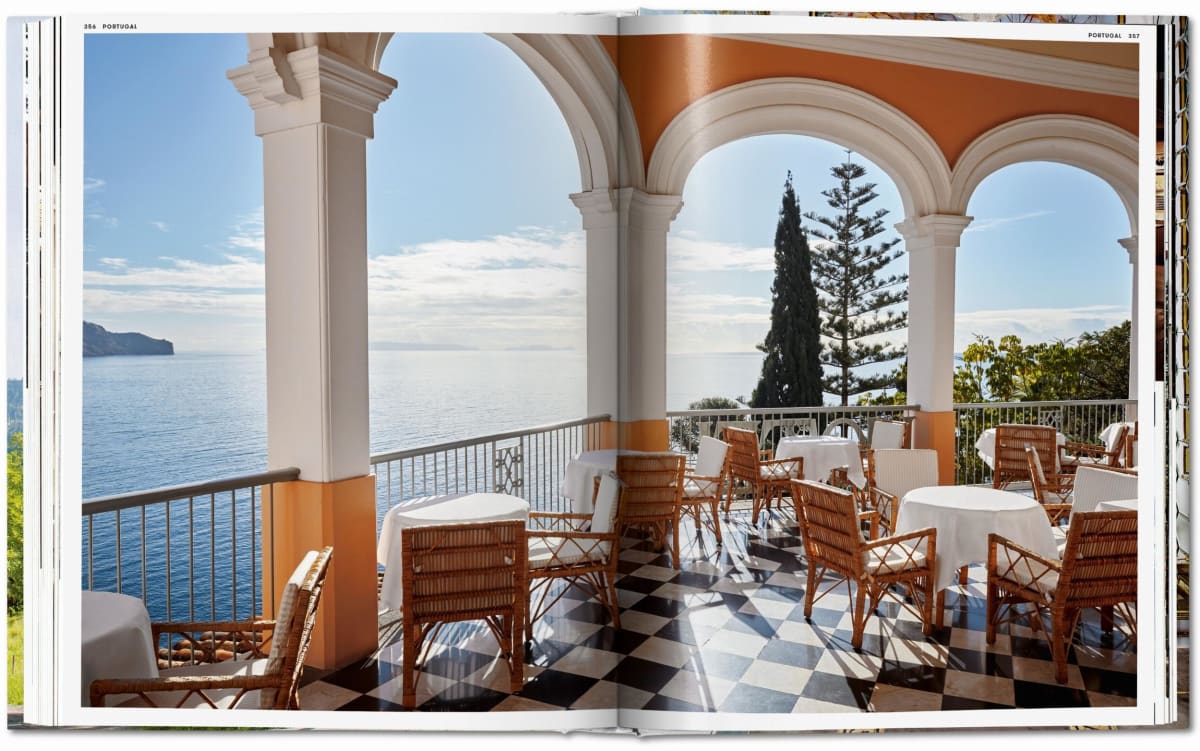 Great Escapes Europe. The Hotel Book
Sale price

$60.00
Regular price
(/)
Great Escapes Europe. The Hotel Book
Hardcover, 9.4 x 11.9 in., 5.22 lb, 360 pages
From a 150-year-old Portuguese estate to Norway's Budsjord, last stop on one of the loneliest pilgrimage routes in the world, Angelika Taschen scours the European continent for the most beautiful places to rest your head. This updated guide from our Great Escapes series profiles each hotel through postcard-ready photography and key information including directions, contact details, and reading recommendations.
Europe-Bound
The top spots for absolute escapism
Through ancient wonders, world capitals, and tiny places with infectious personalities,
Europe packs some serious travel punches
. The world's second-smallest continent makes up for size with its intricate cultures and abundant charms, boasting artistic masterpieces and architectural marvels as much as natural splendor.
This
revised and updated edition
brings you a curated selection of the
most unique hotels and atmospheric guesthouses across the European continent
. Selected for their
breathtaking locations and interiors
, each haven offers the surroundings of style and the serenity in which everyday life can melt away.
Angelika Taschen
reveals such gems as Der Seehof, an idyllic site on an Austrian lake where guests can fish for their dinner; a 150-year old Portuguese estate refurbished by Pritzker Prize-winner Eduardo Souto De Moura, which remains a working farm to this day; and Budsjord, last stop on one of the loneliest pilgrimage routes in the world, situated at the edge of the Dovrefjell National Park in Norway—to name just a few.
A treasure trove of travel inspiration, this
must-have guide
profiles each hotel through postcard-ready
 

photography
as well as key information like
directions, contact details
, and
reading inspiration for each destination.
The editor
Angelika Taschen studied art history and German literature in Heidelberg, gaining her doctorate in 1986. Working for TASCHEN from 1987, she has published numerous titles on art, architecture, photography, design, travel, and lifestyle.
Texts by
Christiane Reiter is a freelance author based in Brussels. She studied journalism at the University of Eichstätt and worked as a travel editor for Ringier Publishing in Munich and Zurich. Later, she established the travel section of the Frankfurter Allgemeine Sonntagszeitung.
Shelley-Maree Cassidy is a writer and marketing specialist who has written two books on hotels around the world and has contributed travel articles to magazines and journals. Her particular interest in hotels stems from her family background - as her great-grandparents owned several of the first hotels in New Zealand, where she lives.
Great Escapes Europe. The Hotel Book
Hardcover, 
23.8 x 30.2 cm, 
2.37 kg, 
360 pages
ISBN 978-3-8365-7807-3
Edition:

 

English, French, German
Choose options