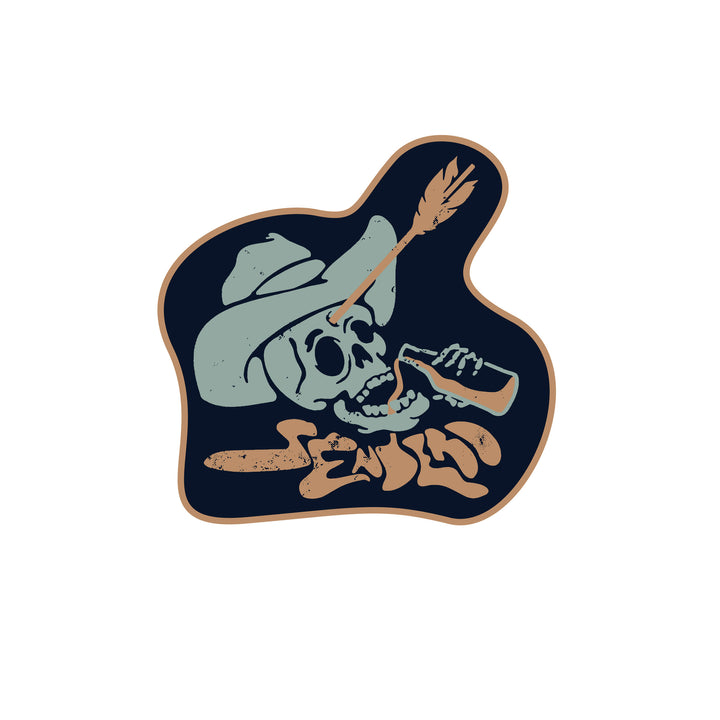 TIRO MUERTO STICKER
Sale price

$4.00
Regular price
(/)
Sometimes you bite the bullet and sometimes, well… you know how it goes. In the case of Ol' Tiro Muerto, that obviously didn't go his way. That reminds me of a story… One time, Tiro was feeling a little parched. He strutted into the saloon and demanded the bar keep for his best bottle of whiskey. The barkeep, unsure how to serve whiskey to a skull, tried pouring him a glass. Tiro shrugged and said 'no.' The barkeep polished off a dusty glencairn and Tiro just said 'no.' You see, it takes some time to realize you don't have hands anymore, and Ol' Tiro had thought he had been pointing to the bottle the entire time. Realizing his mistake Tiro exclaimed ¡Dame la botella! The barkeep passed the bottle to the skull and he took it down shot for shot– or at least he thought he did. When you're Tiro Muerto, it takes a little time to realize.
3" x 3"
Vinyl Die-Cut Sticker
WE TAKE DESIGN SERIOUSLY - IT'S IN OUR ROOTS
A NAME YOU CAN TRUST
We've been doing this a while now. We made our first product back in 2014 and we've been making everything better ever since. We craft each product individually and care goes into every detail.
ONLY HIGH QUALITY MATERIALS
We hand select every fabric, trim, thread, and color that goes into a Sendero product. We don't use blanks- we've developed our own style and unique fits that folks have come to know and expect.
DESIGNS THAT INSPIRE
We're not trying to put "Sendero" in as many different ways as we can onto our gear. We do that sometimes, but what gets us excited is funky cool art with a Western twist and maybe a silly joke or two.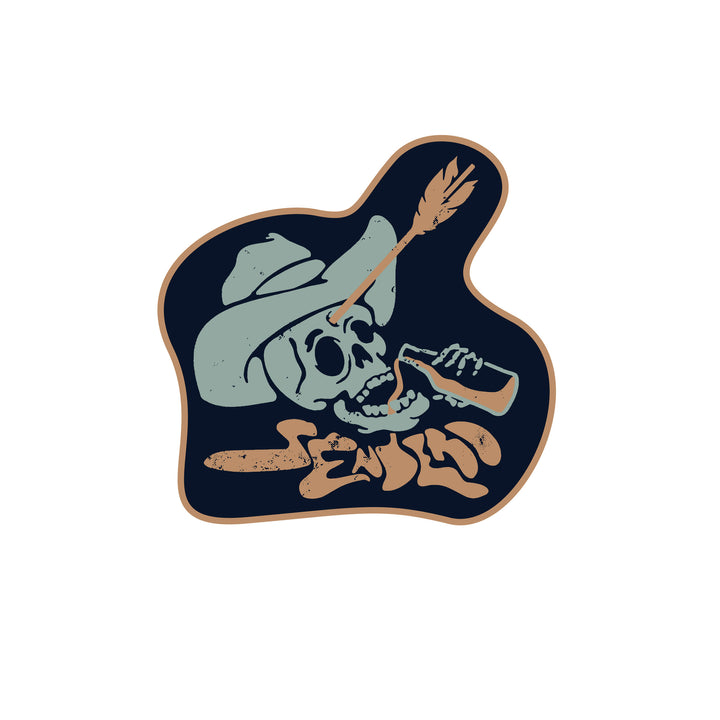 TIRO MUERTO STICKER
Sale price

$4.00
Regular price
Choose options