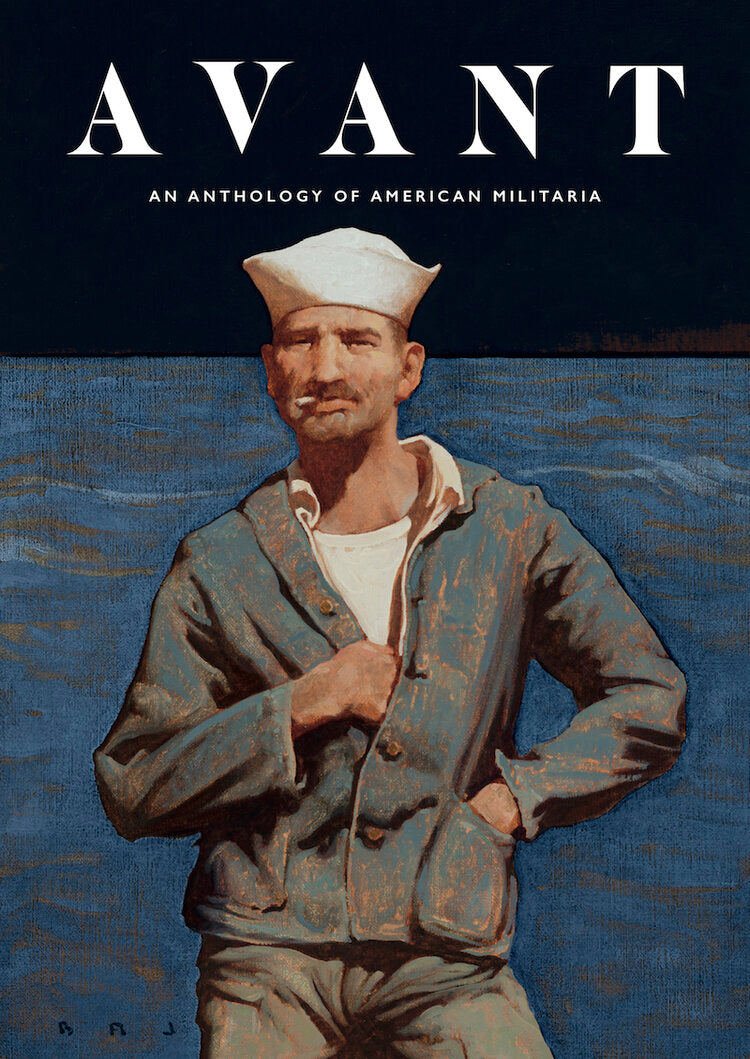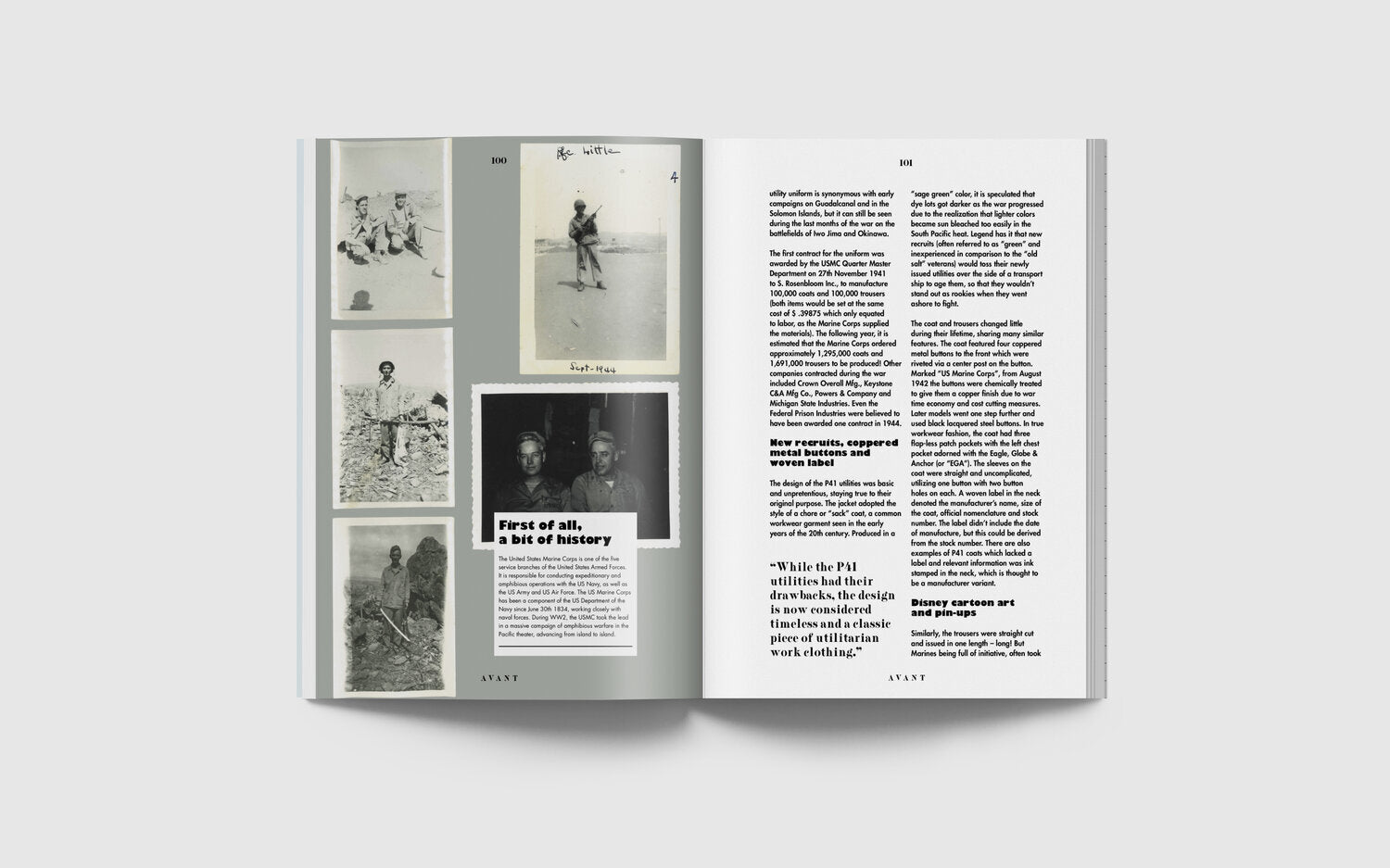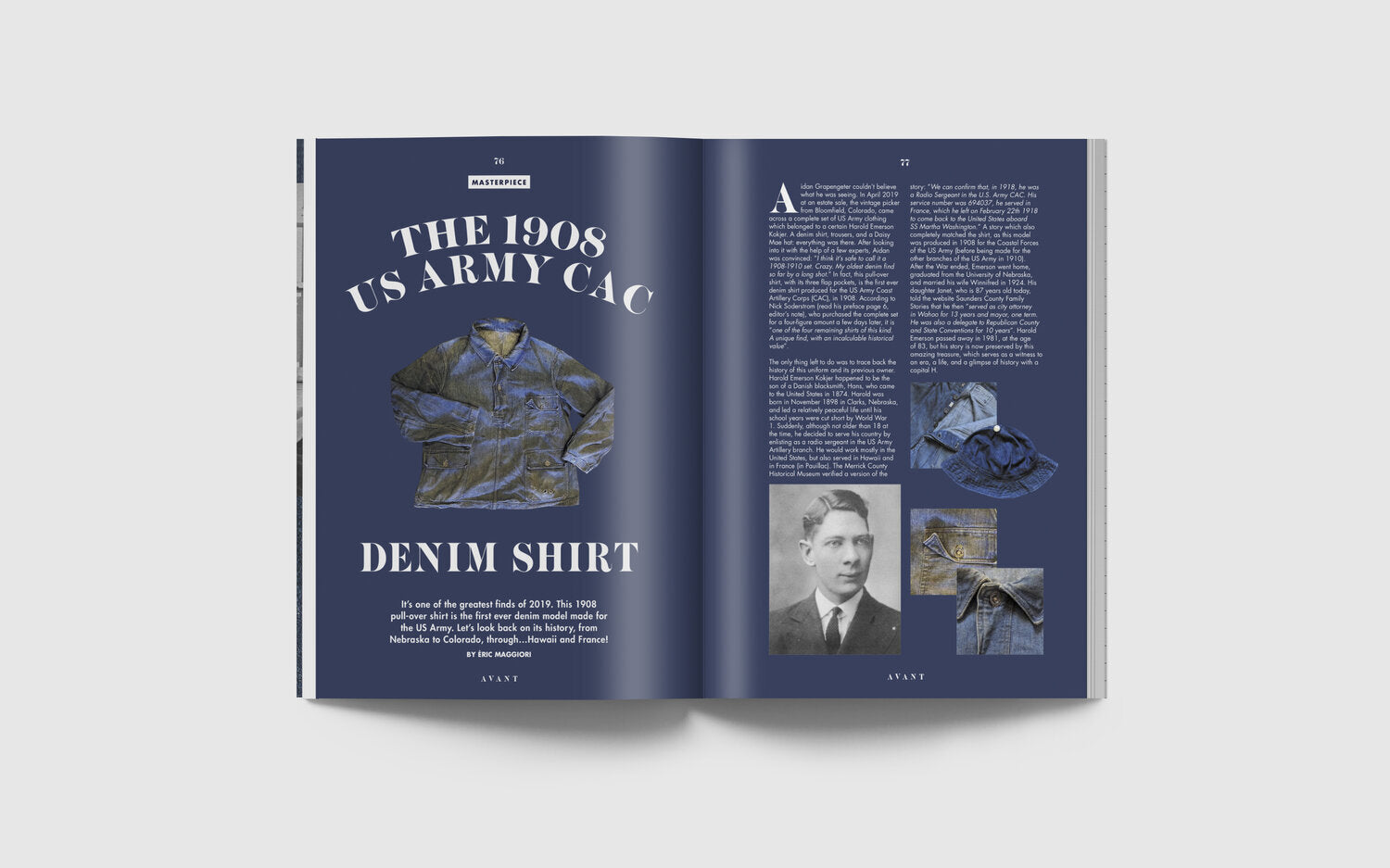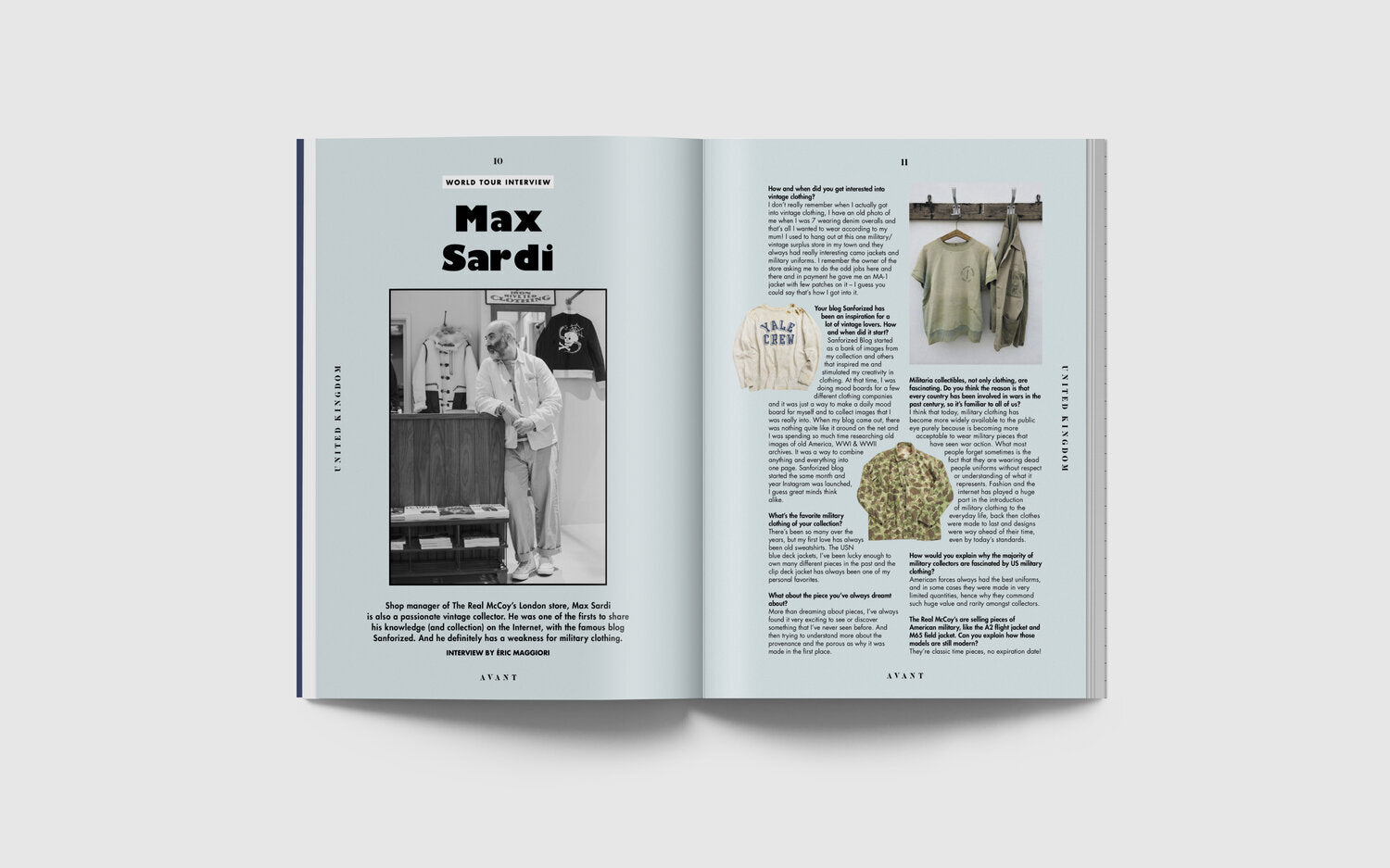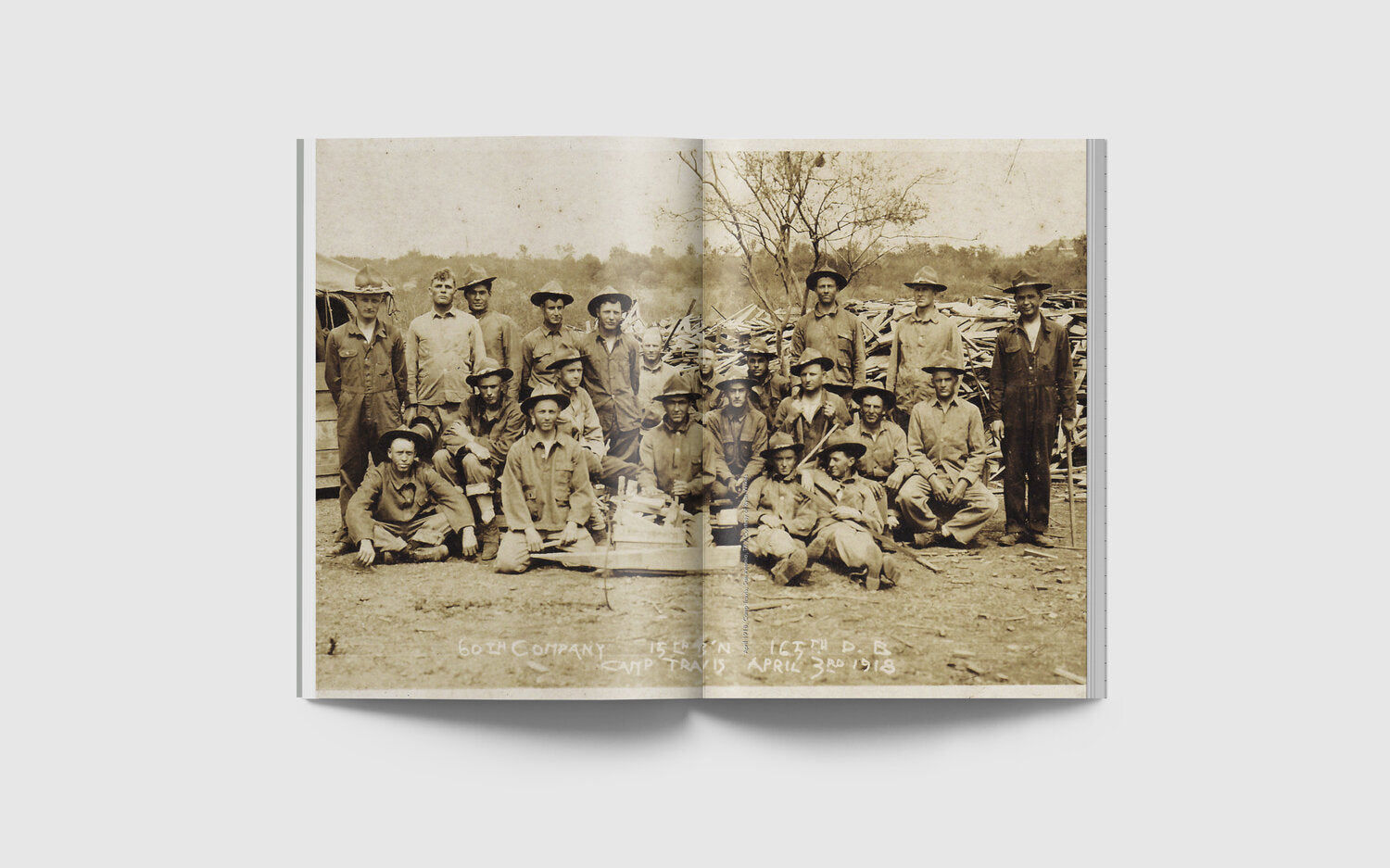 An Anthology of American Militaria - English version
Sale price

$40.00
Regular price
(/)
An Anthology of American Militaria - English version
In this second issue, An Anthology of American Militaria, we dig into military clothing with particular focus on the U.S armed forces during the Great Wars of the 20th century.
We converse with Paul Milbury, Bob Chatt, and Jeff Spielberg, three vintage dealers and collectors passionate about History and Militaria. We talk with eight experts about the impact of social media on the vintage market. We discuss the deontological limits associated with collecting Militaria.
We explore the West Coast Militaria collectors show in Pomona, an event you definitely can't miss if you're a Militaria fan. We also teach you how to decipher the labels attached to military garments.

STORIES & TALES
• Denim Nation Army : Discover why U.S Army and Navy factions started to wear blue denim at the beginning of 1900's.
• Full Painted Jackets : Read the story of the American aviators who took intense delight in customizing their A-2 jackets with diverse patterns.
• USMC P41 : The P41 utilities are one of the most iconic military workwear uniforms of the 20th century.
INTERVIEWS
• Max Sardi : Shop manager of The Real McCoy's London store, he is one of the first to share his knowledge on the Internet through the blog, Sanforized.
• Charles Lemons : The historian released a collection of books called Uniforms of the Us Army Ground Forces 1939-1945, a reference for every militaria fan.
• Jeff Spielberg : After more than thirty years in the business, he now houses one of the largest collections in the world.
ART & ILLUSTRATIONS
• Distant Rain : Unique cover painting by Brett Allen Johnson made exclusively for Avant Magazine.
• Memories of War : A series of WW2 pictures from Nick Soderstrom's personal collection.
• Private Military Collection : Thirty-two rare pieces of military clothing from the collections of Eric Maggiori, Tom Gruat, and Gauthier Borsarello.
AND MORE…
Iconic Daisy Mae - How did the Military Uniform impact menswear - The best « repro » brands - Masterpiece : the 1908 US Army CAC denim shirt.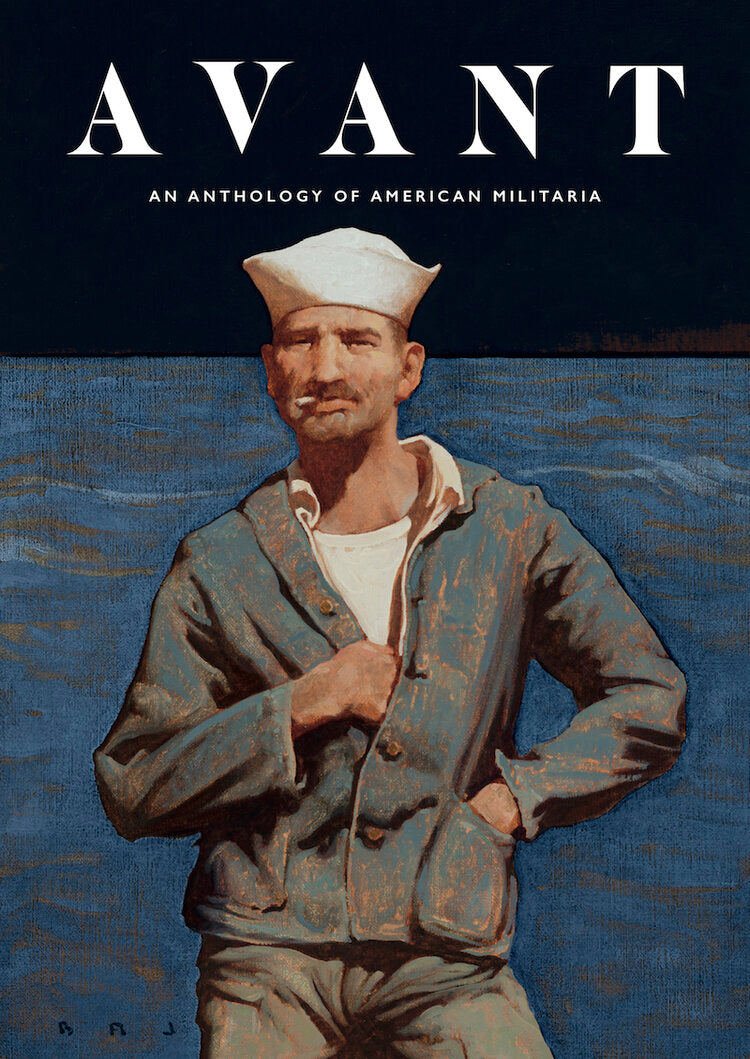 An Anthology of American Militaria - English version
Sale price

$40.00
Regular price
Choose options