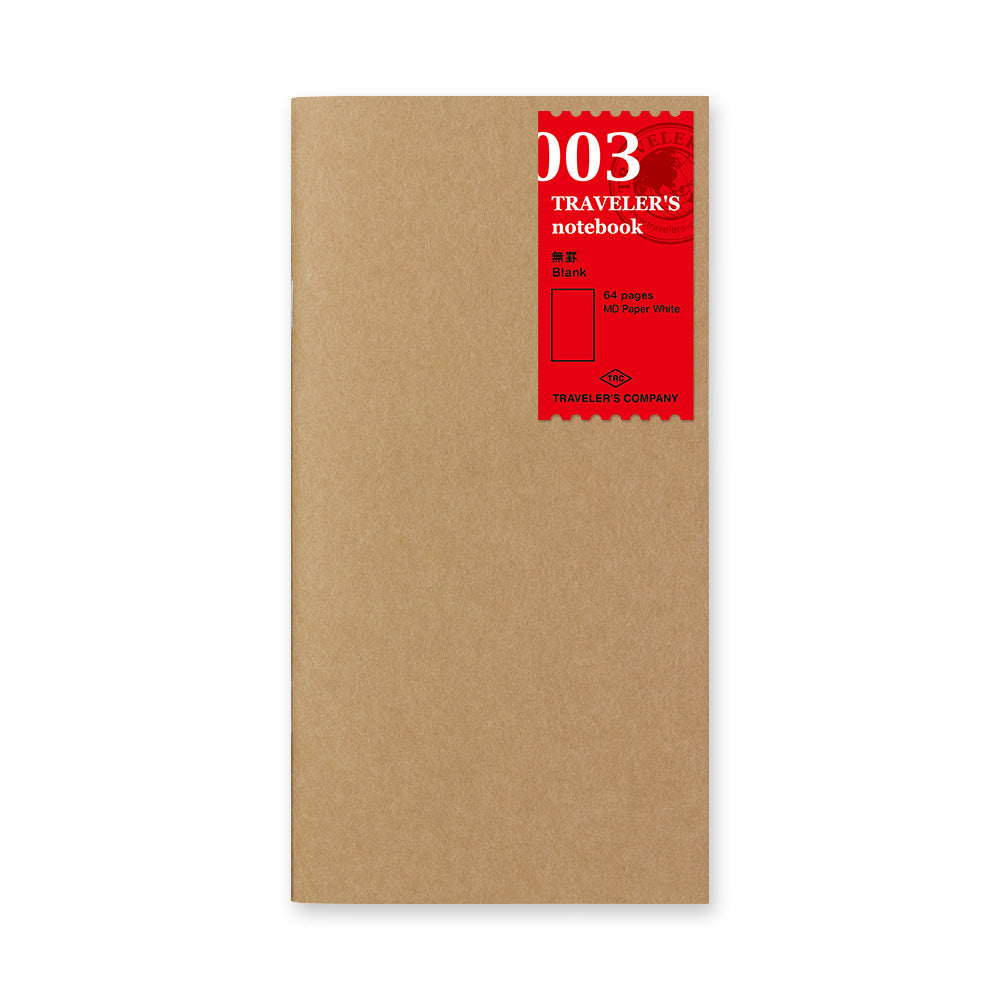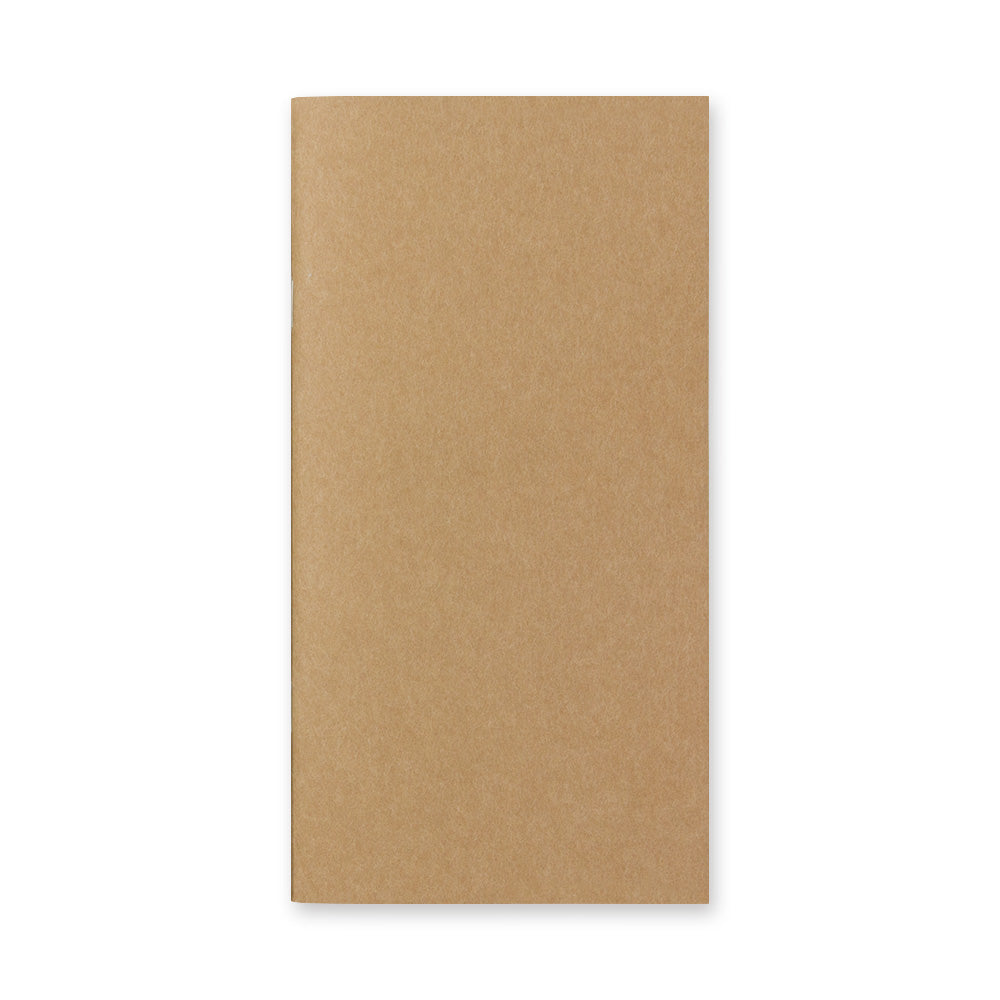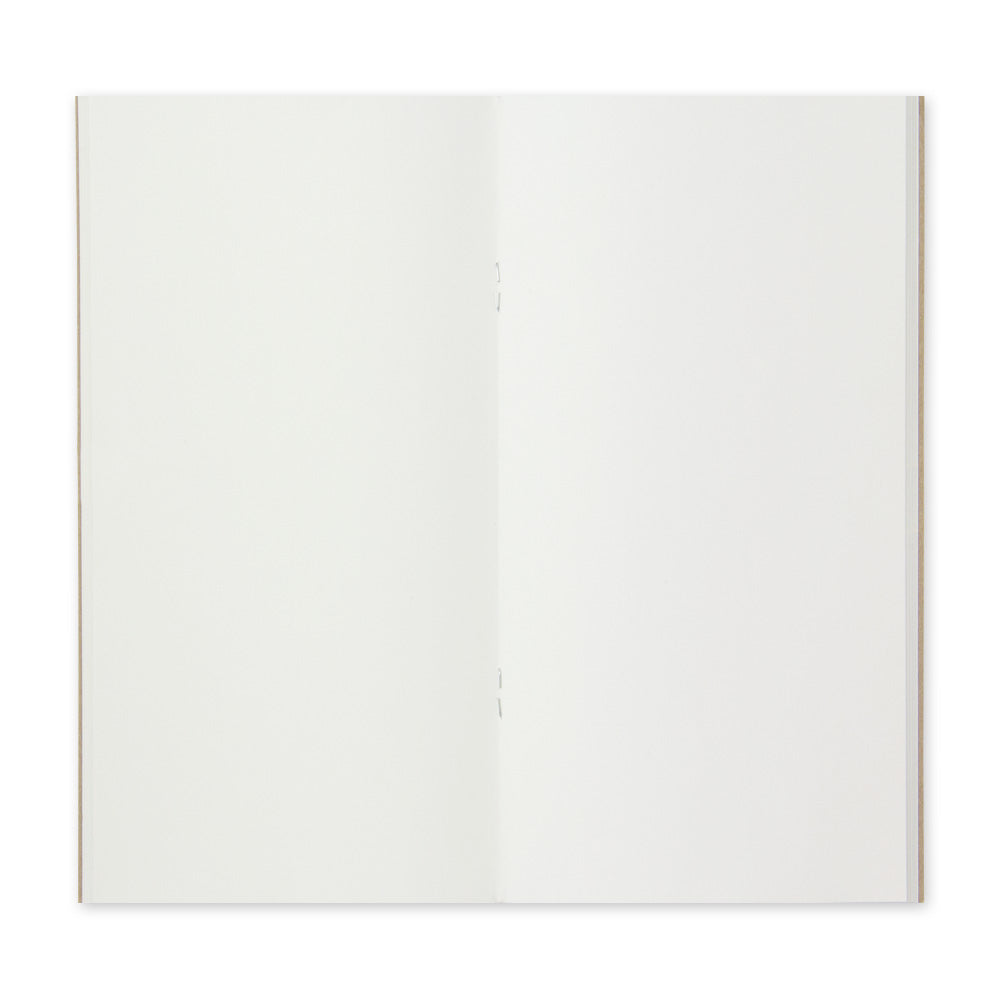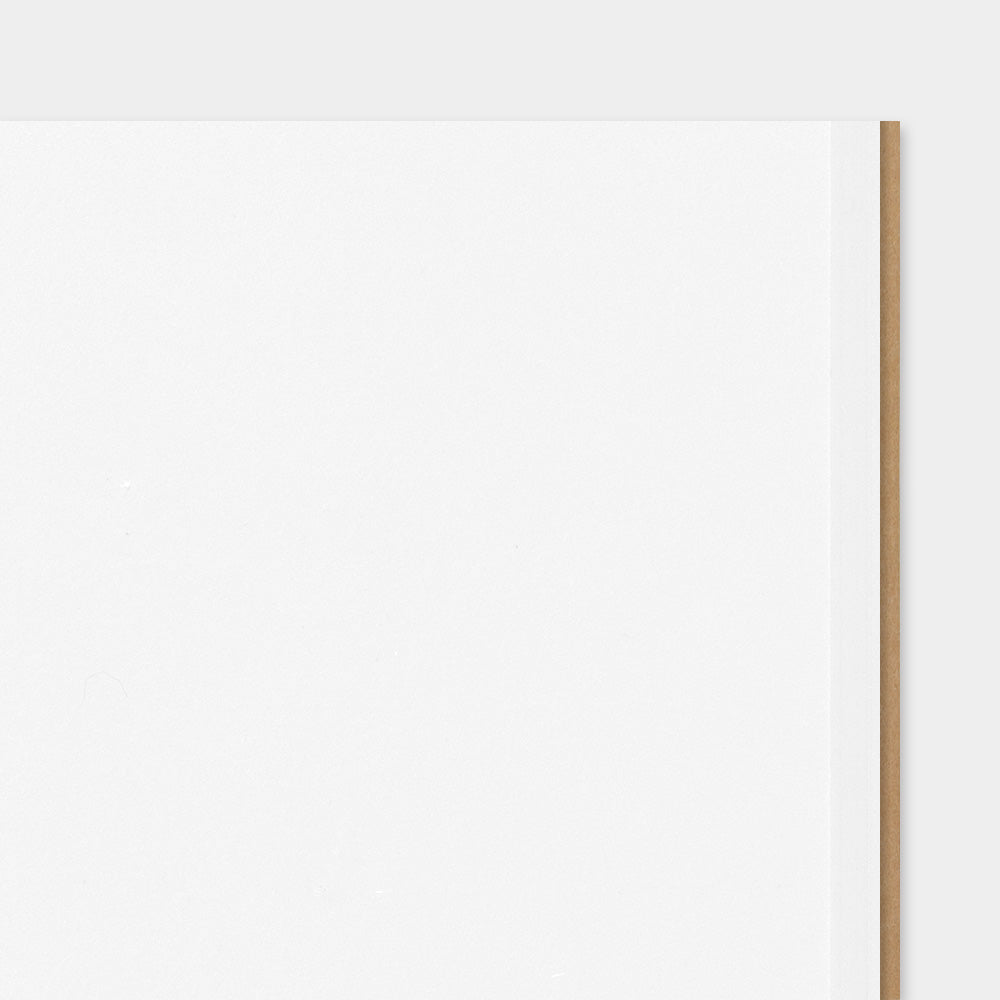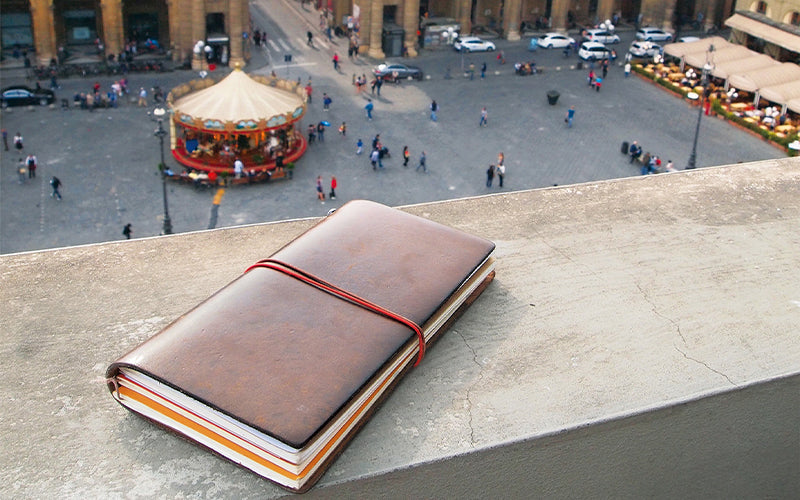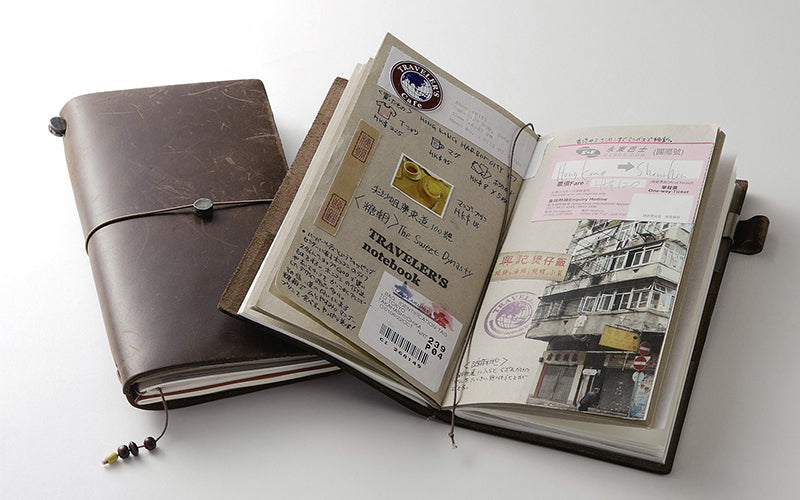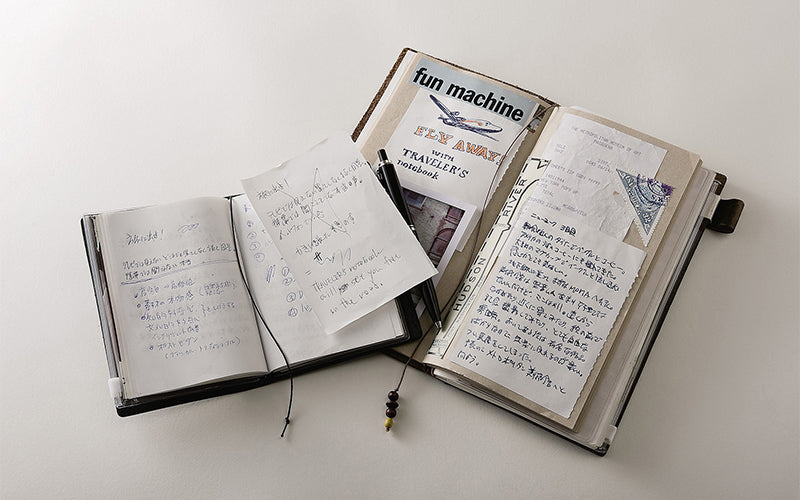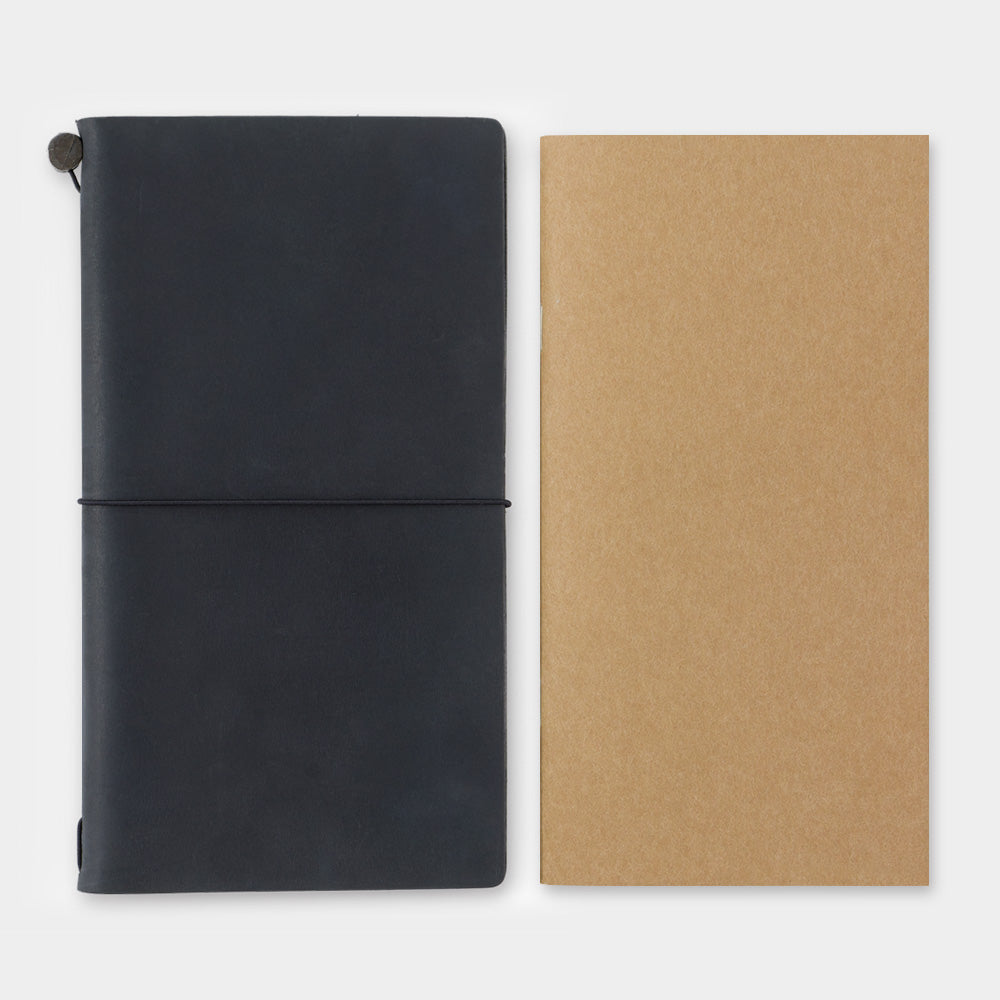 TRAVELER'S notebook 003 Blank Notebook
Sale price

$5.40
Regular price
(/)
TRAVELER'S notebook 003 Blank Notebook
TRAVELER'S notebook refill set in Traveler's Note. It is a blank and free writing note using MD paper.
Blank 6.5mm, 64 pages

MD Paper (Saddle Stitched)
H 8.3" x W 4.3" x D 0.15"
MADE IN JAPAN 
About TRAVELER'S notebook
Since the birth of TRAVELER'S notebook in 2006, TRAVELER'S COMPANY has continued to design products that you can utilize
to transform every day into a journey. TRAVELER'S notebook is the ultimate example of this philosophy.
TRAVELER'S notebook radiates an auspicious energy. Customizing this notebook in your own way will
motivate you to
embark on a new journey or travel to an unknown world. We have spent much time enjoying this energy
ourselves
and our objective is to transfer that inspiration to you.
TRAVELER'S notebook has a leather cover that ages and evolves with use, and the simple design ensures our notebooks are easy to use. Try going on a journey with this notebook in hand and write down what you feel or what you think in the café you dropped into. Try carrying this notebook in your daily life to ensure that every day is viewed as a new inspiring journey. After all, "Free Spirit" comes from this constant action of seeking something, and we hope this notebook can unlock your "Free Spirit" that exists inside you. It might just change your life!
Each leather cover is made by hand in Chiang Mai, Thailand. The simplicity of the roughly cut leather with the attached rubber band and clasp made of tin is not only appealing but very functional and customizable. The included notebook refill is carefully crafted in Japan and has our original MD Paper which ensures the highest comfort in writing.
There's a reason for this simple design. We made the design simple so that people can customize it the way they want. Please choose your favorite refills that include notebooks made of various papers, zipper cases, and pockets. You can attach a charm you found through the band and or even paste your favorite sticker on the cover of your notebook. Please express yourself through this act of customizing. The more you use this notebook, the more the color and texture of the leather cover becomes profound. Though this change, you should see your personality reflected directly on the notebook.
Choose options