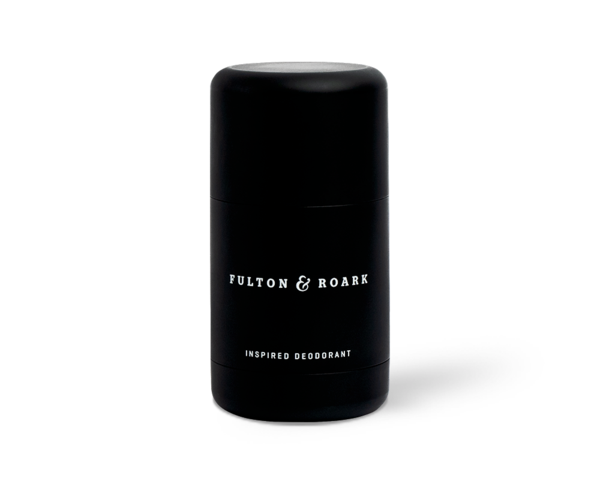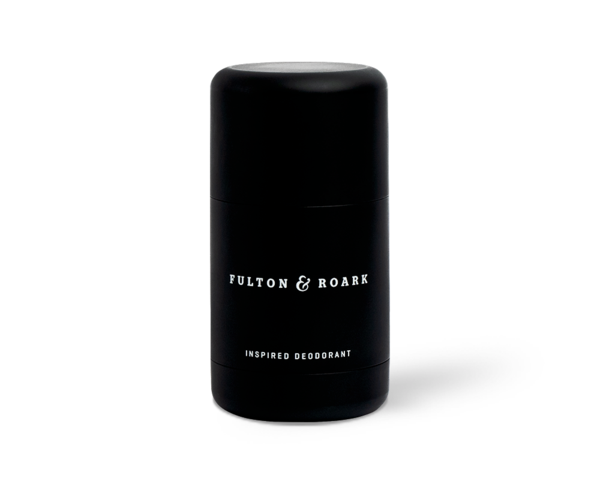 Fulton & Roark Deodorant (Mahana)
Sale price

$25.00
Regular price
(/)
MAHANA DEODORANT
Mahana is inspired by the hike to Papakolea, a green sand beach near the southernmost point of the Big Island of Hawaii. Getting to the beach isn't easy. It starts with a long drive through increasingly rugged roads until eventually, the road runs out and your hike begins. This is private land that the owner is willing to share with the public, but that means it doesn't feel anything like a walk through a park. It's an unmarked path with no clear trail to follow, and there are no rangers to guide you along. Instead, you let the coastline guide you, wandering through scene after scene of astonishing views. Eventually, it seems almost like Papakolea finds you, beckoning from above with its stony cliffs and sparkling sapphire waters.
It's only as you get close that you notice the most unusual element of this faraway beach—the rich green sand. While the color of the beach is striking, it is the feeling of being completely removed from the rest of the world and surrounded by fresh air and natural beauty that makes Papakolea one of the most remarkable places we have ever visited.
Our homage to Mahana is a celebration of fresh air, verdant hills, and driftwood. With notes of Pomelo, Coriander, and fresh green leaves, Mahana is clean, light, and remarkably approachable. Perhaps our freshest cologne to date, the fragrance feels crisp and pure, like a cool breeze on even the warmest of days.
INGREDIENTS
Butylene Glycol, Water, Propylene Glycol, Sodium Stearate, Tapioca Starch, Saccharomyces Ferment, Propanediol, Steareth-2, Glycerin, Aloe Barbadensis Leaf Extract, Hamamelis Virginiana (Witch Hazel) Extract, Salvia Officinalis (Sage) Extract, Hydrated Silica (Diatomaceous Earth), Fragrance, Phenoxyethanol, Potassium Sorbate
---
INSPIRED DEODORANT
Why "Inspired" Deodorant?
First and foremost fine fragrance. At Fulton & Roark, if it doesn't smell fantastic, we're not interested. So, when we decided to create deodorants, we envisioned a product that did far more than prevent unpleasant odors. We wanted to offer high-performance deodorant that smelled as distinguished as our fragrance line. Like in our solid fragrances, we use only the finest essential oils, extracts, and fragrance ingredients to create truly inspired scents that you will be proud to wear, no matter the occasion.
In addition to our core commitment to fine fragrance, at Fulton & Roark, we don't bother making a product unless we can create something that offers something better than anything else we've found. As we started developing our line of deodorants, there were a few things we knew would be important to us:
We like deodorants that

 

exclude baking soda from their formulas, due to its likelihood to cause irritation.
We appreciate the use of saccharomyces ferment, due to its natural odor-fighting properties and skin-friendly properties.
We paid attention to the deodorants that offered an easy, smooth-glide application.
We value packaging that is more sustainable than the status quo.
Once we defined our formula and packaging we found was that no one product did all of those things at once. That's when we found our inspiration.
Our new line of refillable deodorants is formulated to leave you feeling clean and smelling fantastic all day. They are made of ingredients you can feel good about, and the refillable packaging means that every time you purchase a refill, you're using about 85% less plastic than buying the status quo. You'll appreciate the easy-on application, with no strange colors or residue.
Choose options