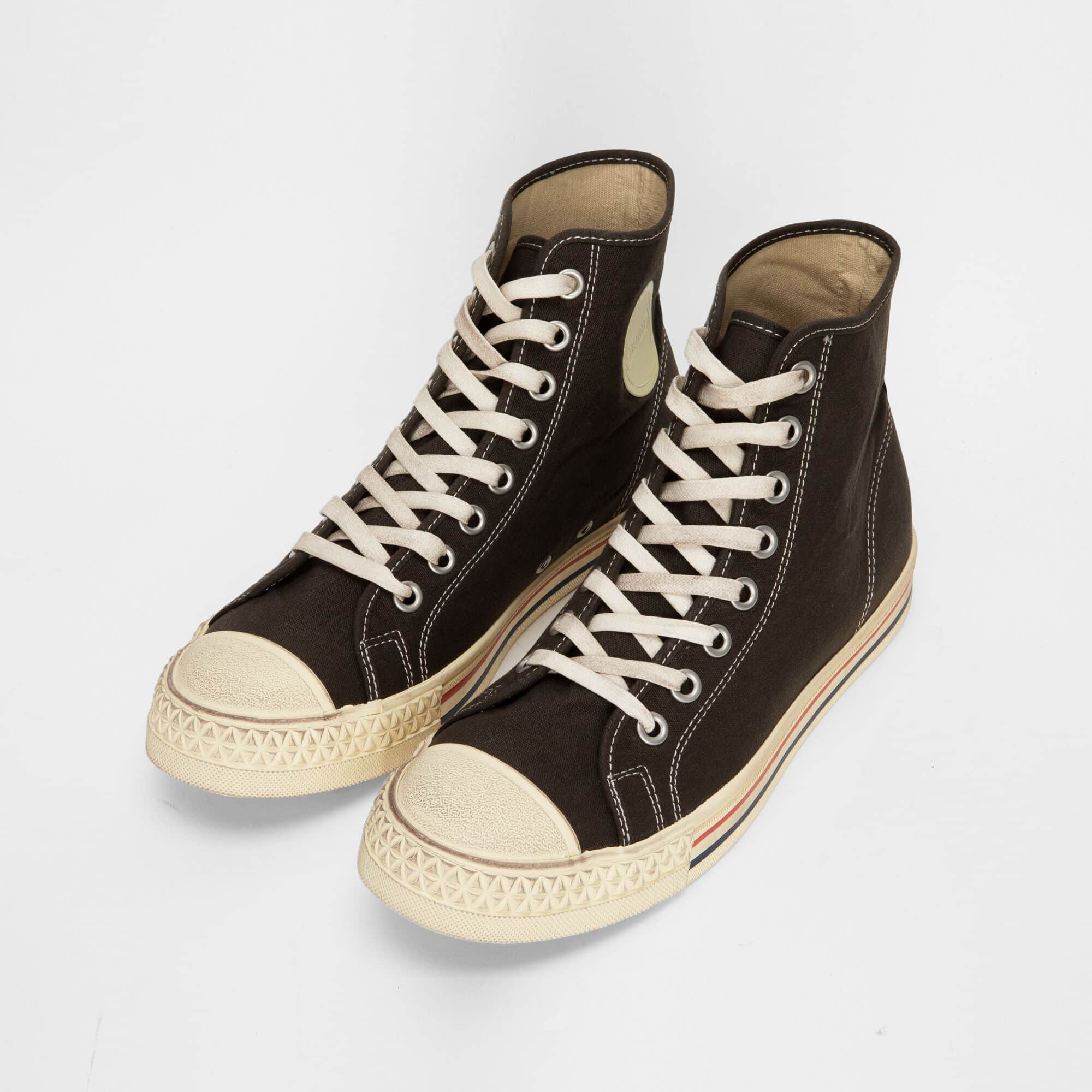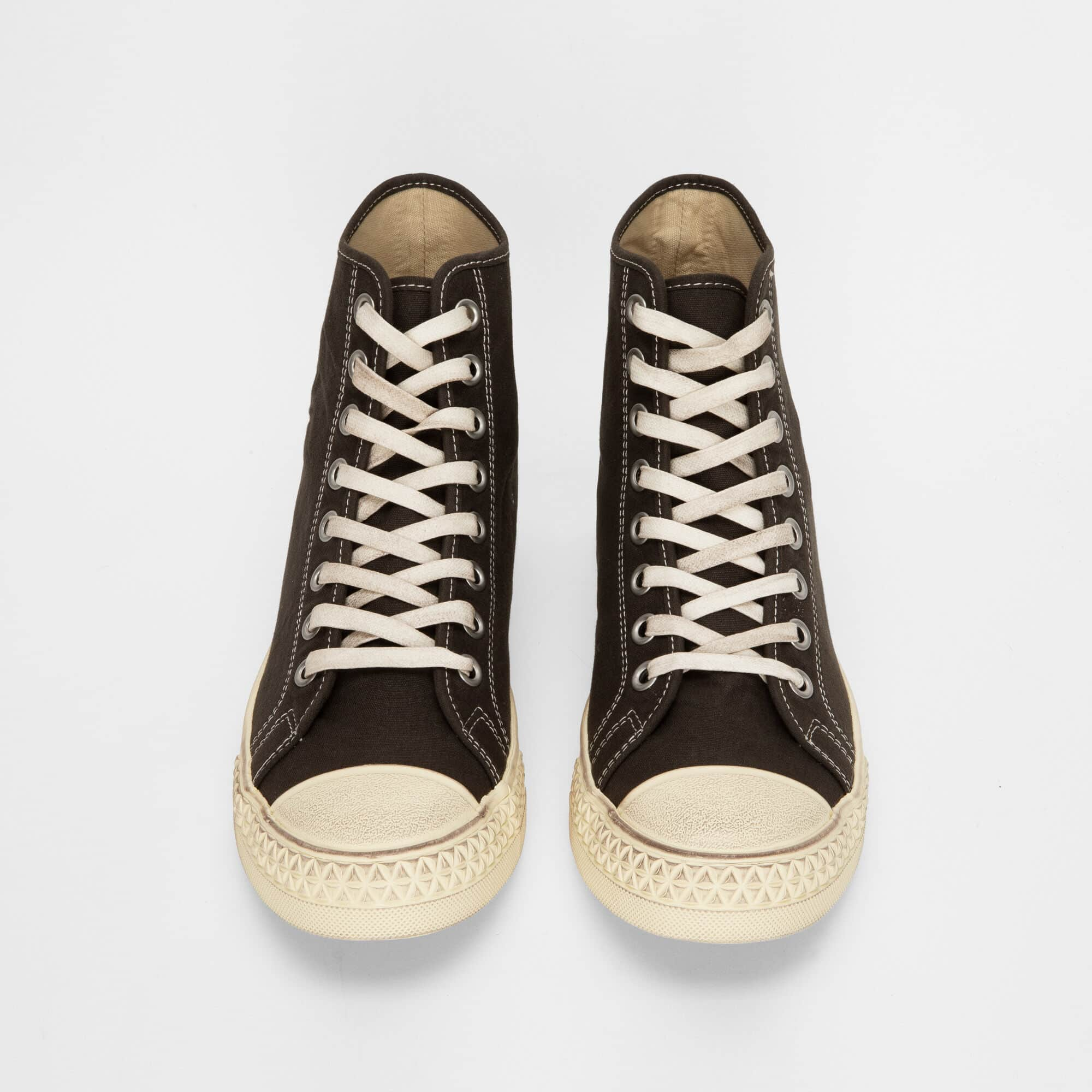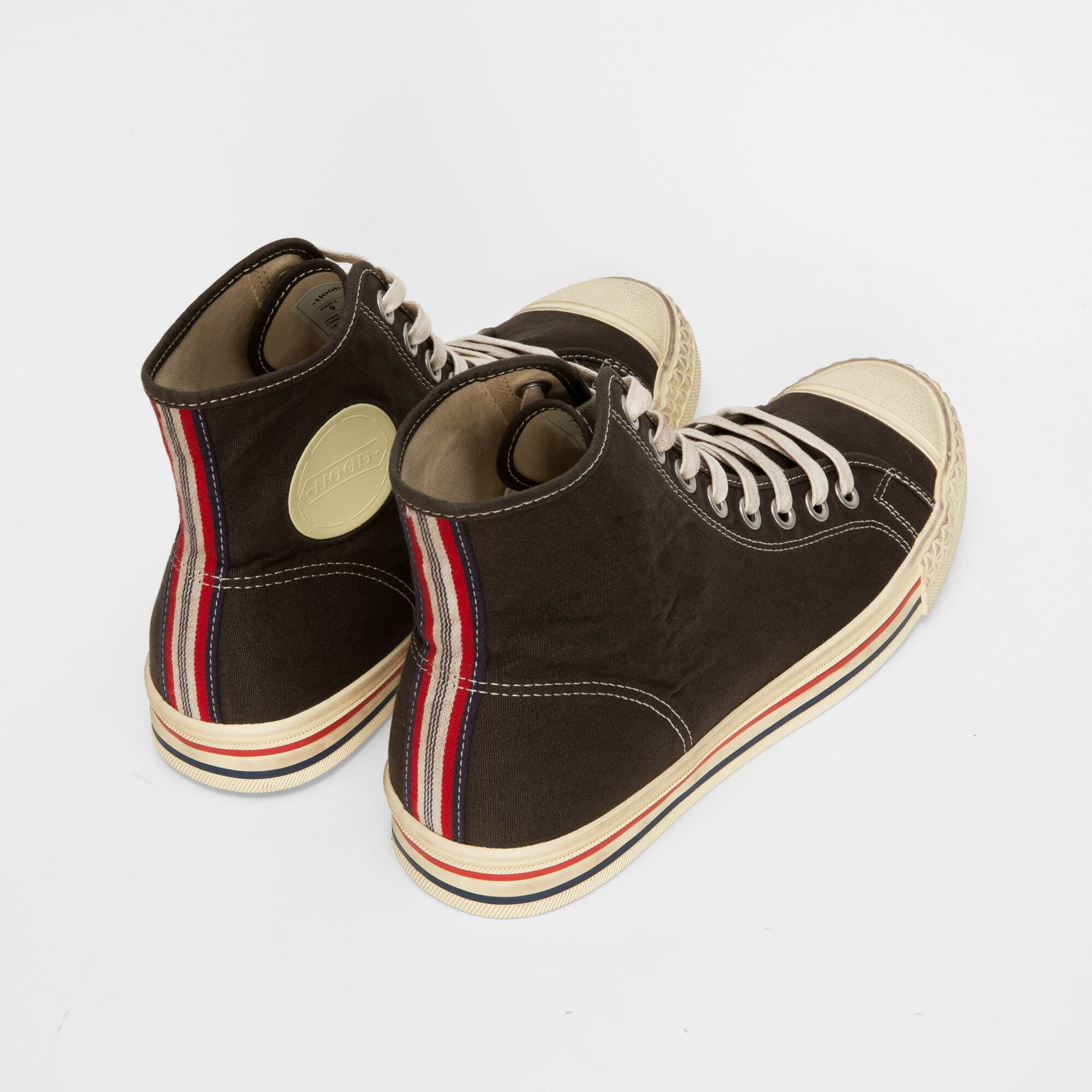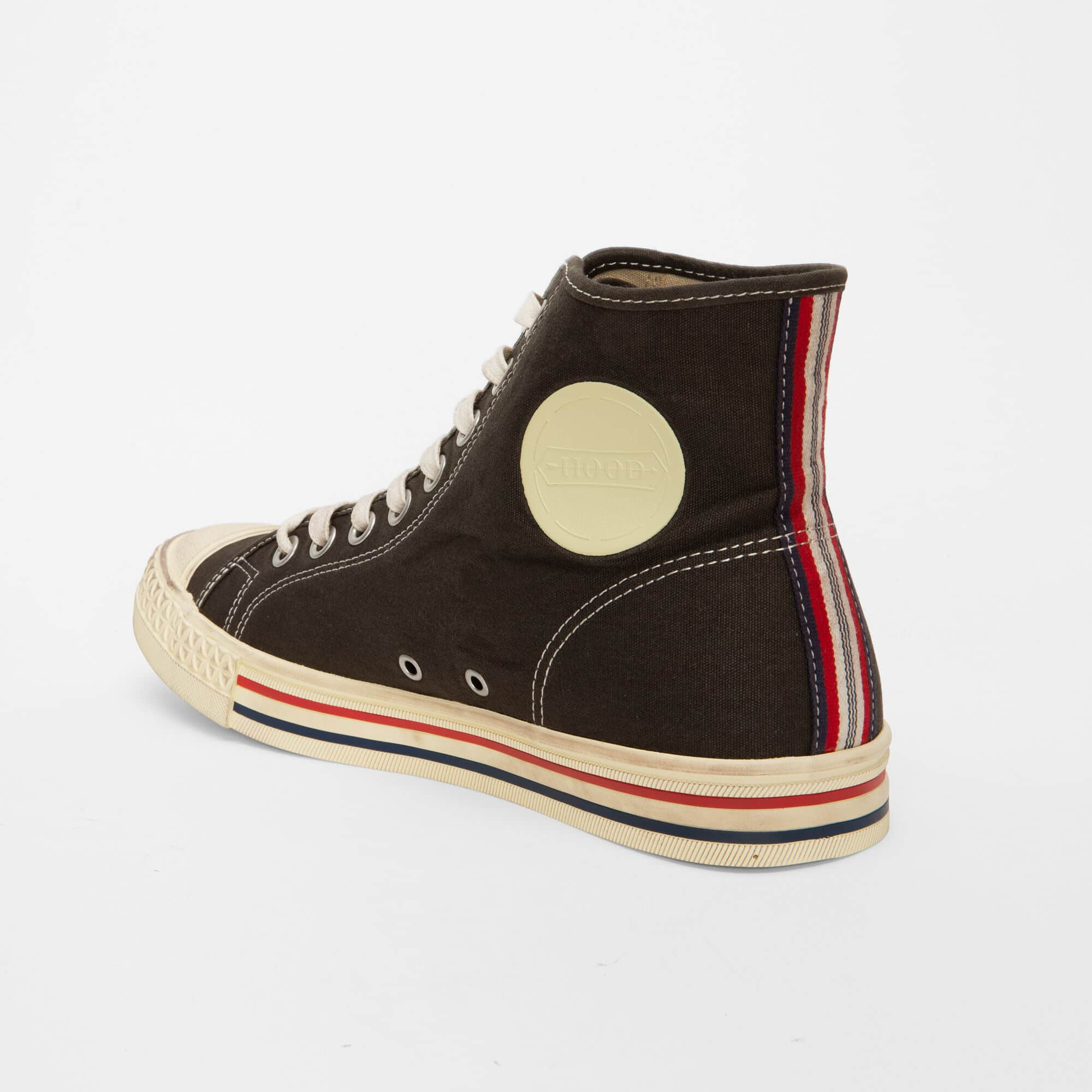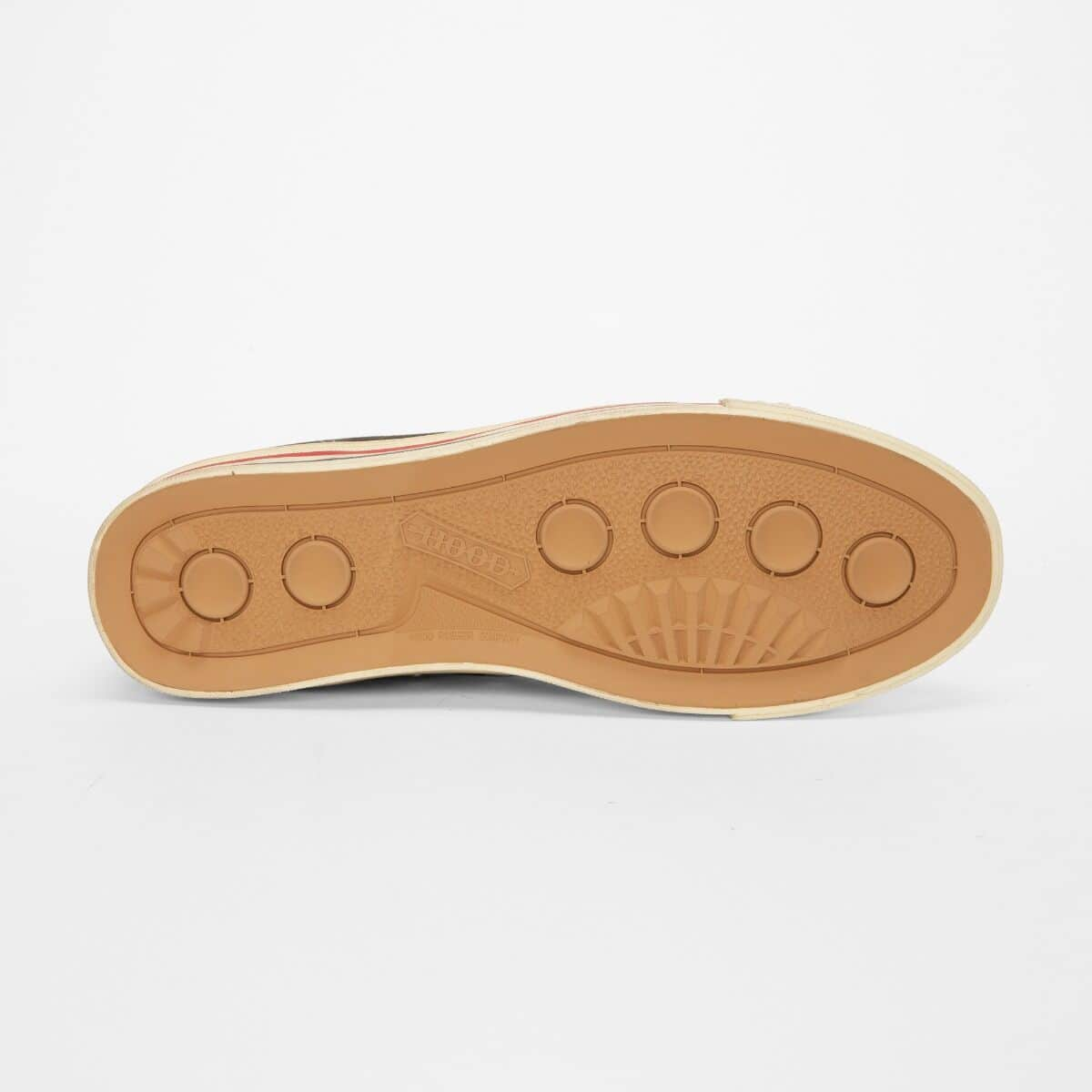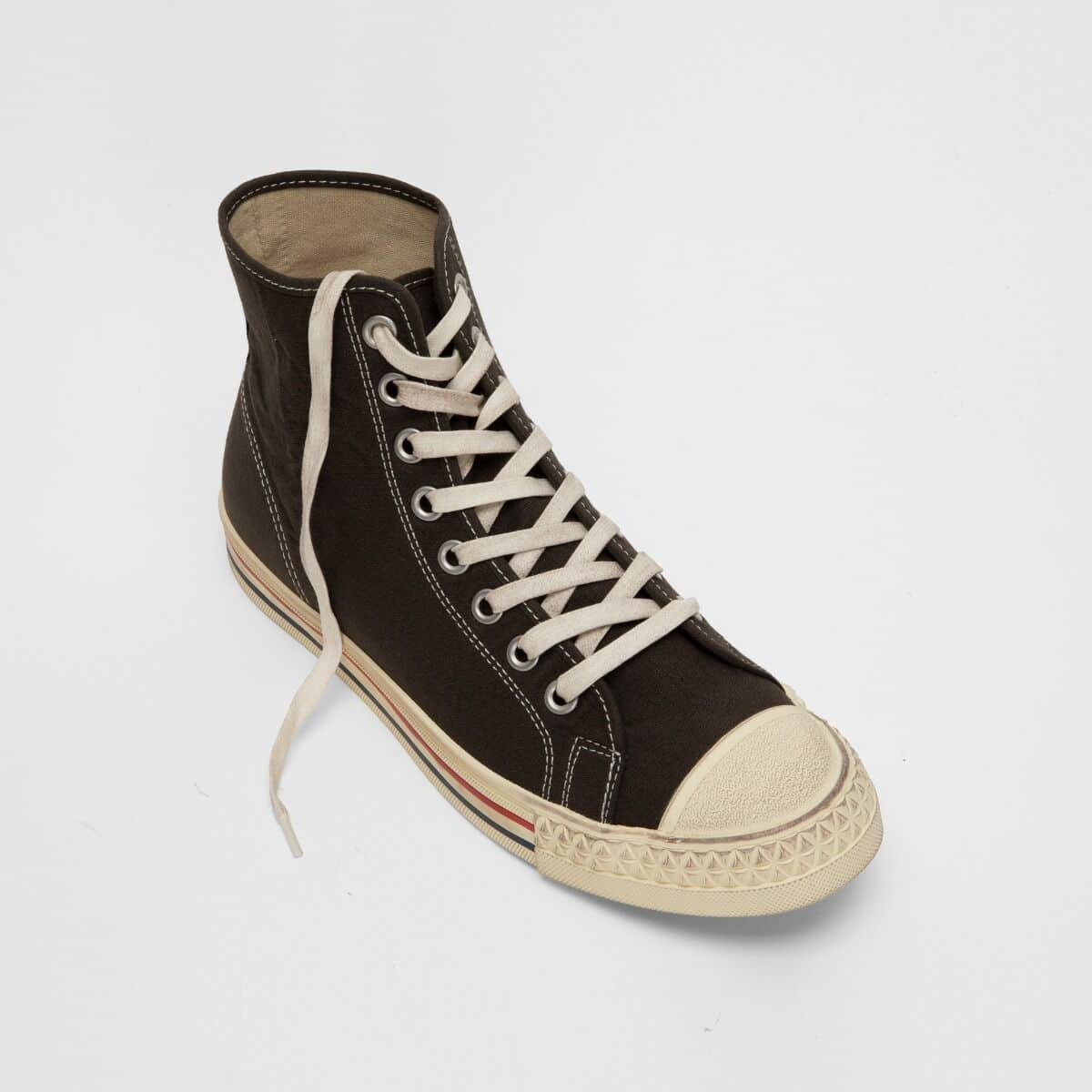 HOOD 1967 Rocket High Cut Sneakers
Sale price

$75.00
Regular price
(/)
Heritage meets Authenticity
Hood Rubber Co. was established in 1896 and was the premier rubber shoemaker and one of the founding fathers of the canvas sneaker. From its founding in '96 and merger with B.F. Goodrich in 1929 to its final plan closure in 1969, the company was a leader in canvas and rubber sneaker manufacturing in the United States of the late 19th and early 20th century.
Combining Hood's legacy of entrepreneurialism, ongoing innovation and originality with Mitchell & Ness nostalgia and authenticity, we bring forth the original canvas and rubber sneaker through a collection that echoes the quality tailoring of contemporary athletic footwear with sneakers of the 20th century, creating timeless, modern silhouettes.
A retrospective of the canvas sneaker.
At the turn of the 20th century, Hood found early success and became pioneers in the development and popularization of athletic footwear. At its peak, the company produced 90,000 pairs of footwear a day, plus numerous other products. Hood Rubber Co.'s Watertown, Mass. plant employed over 9,000 workers and it ran the largest footwear plant in the world.
Considered ahead of its time and at the forefront of innovation, Hood perfected the vulcanization process and invented the aluminum last, at a time when brands were only using wood. Amongst many of these significant contributions to the sneaker world, Hood was also one of the first brands to design and market footwear specifically for basketball with the debut of its first canvas upper high top as early as 1914.
Today, Mitchell & Ness is proud to present the return of Hood Rubber Co.
1967 high cut professional basketball shoe.
Lace-to-toe Bal. "Peg Top"
No. 11 Distressed 6oz washed canvas duck upper with loose army duck lining. Ventilating eyelets.
Removable dual-density molded sock liner for maximum comfort.
3MM PU athletic performance foundation insole board.
Burnished Blue and red striped foxing and reinforced toe guard.
"Circle Grip" molded outsole.
Waxed self and contrast cotton laces.
100% Cotton Canvas (Upper & Lining) /100% Polyurethane (Insole) / 100% Rubber (Outsole)
HOOD 1967 Rocket High Cut Sneakers
Sale price

$75.00
Regular price
Choose options