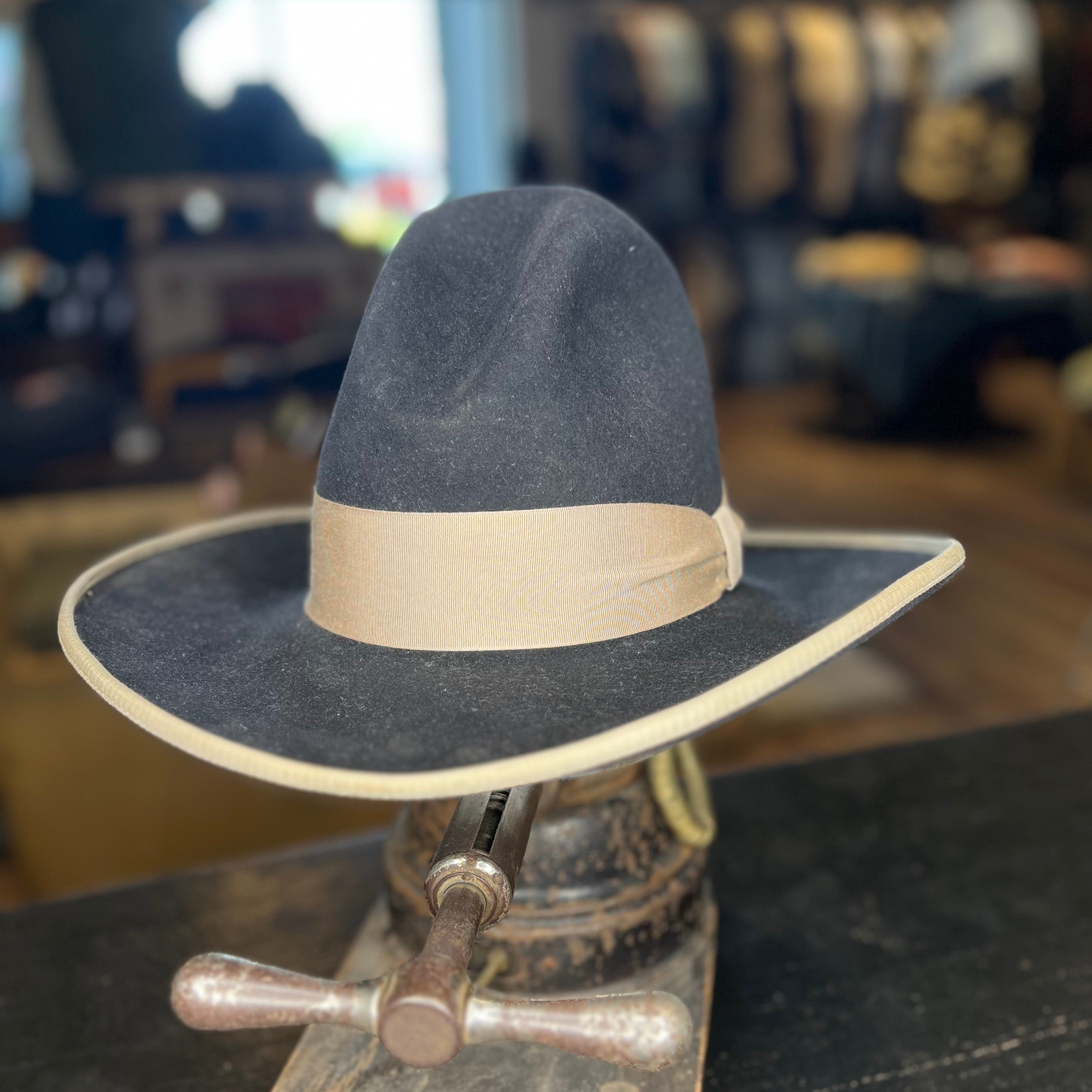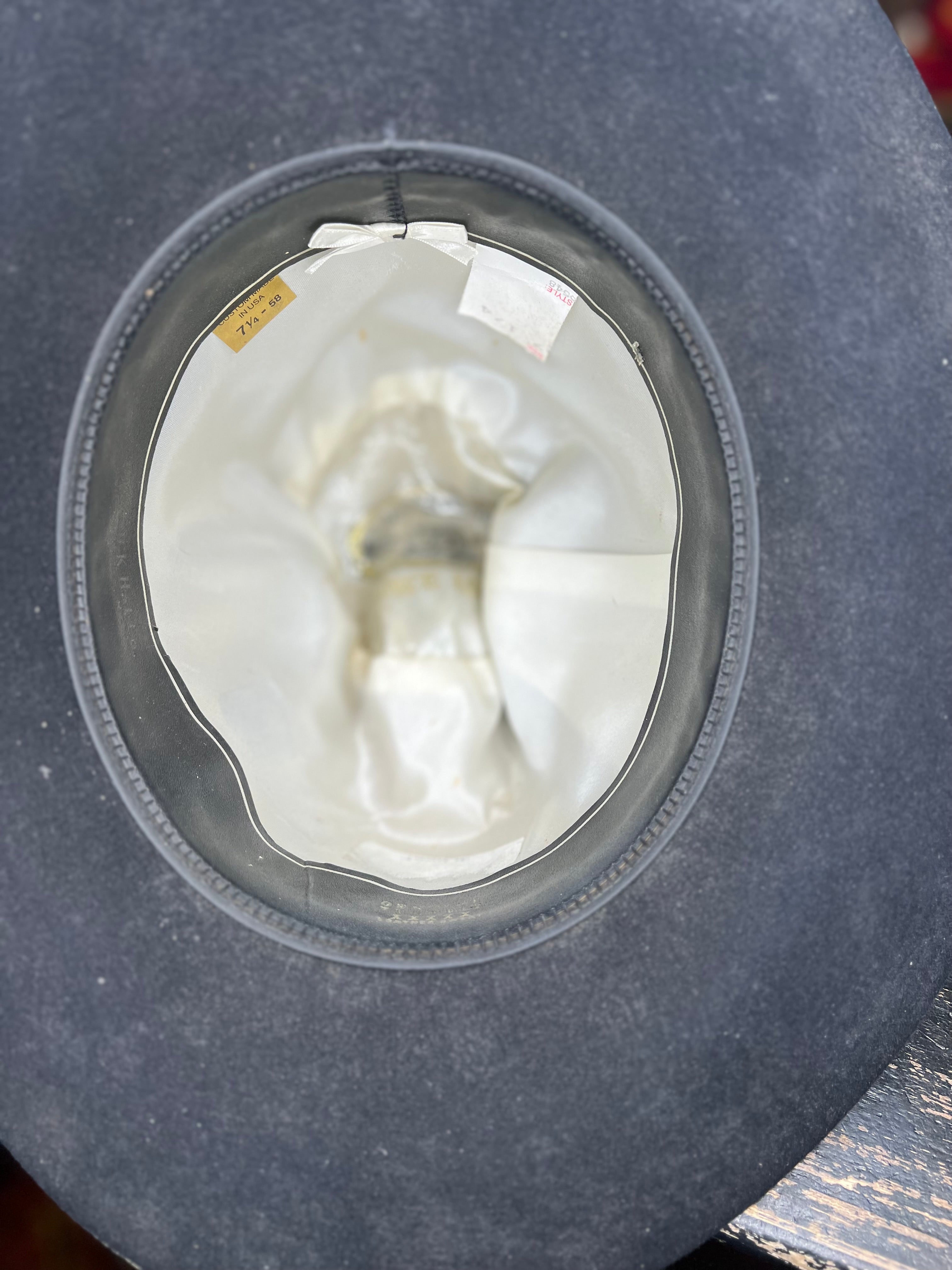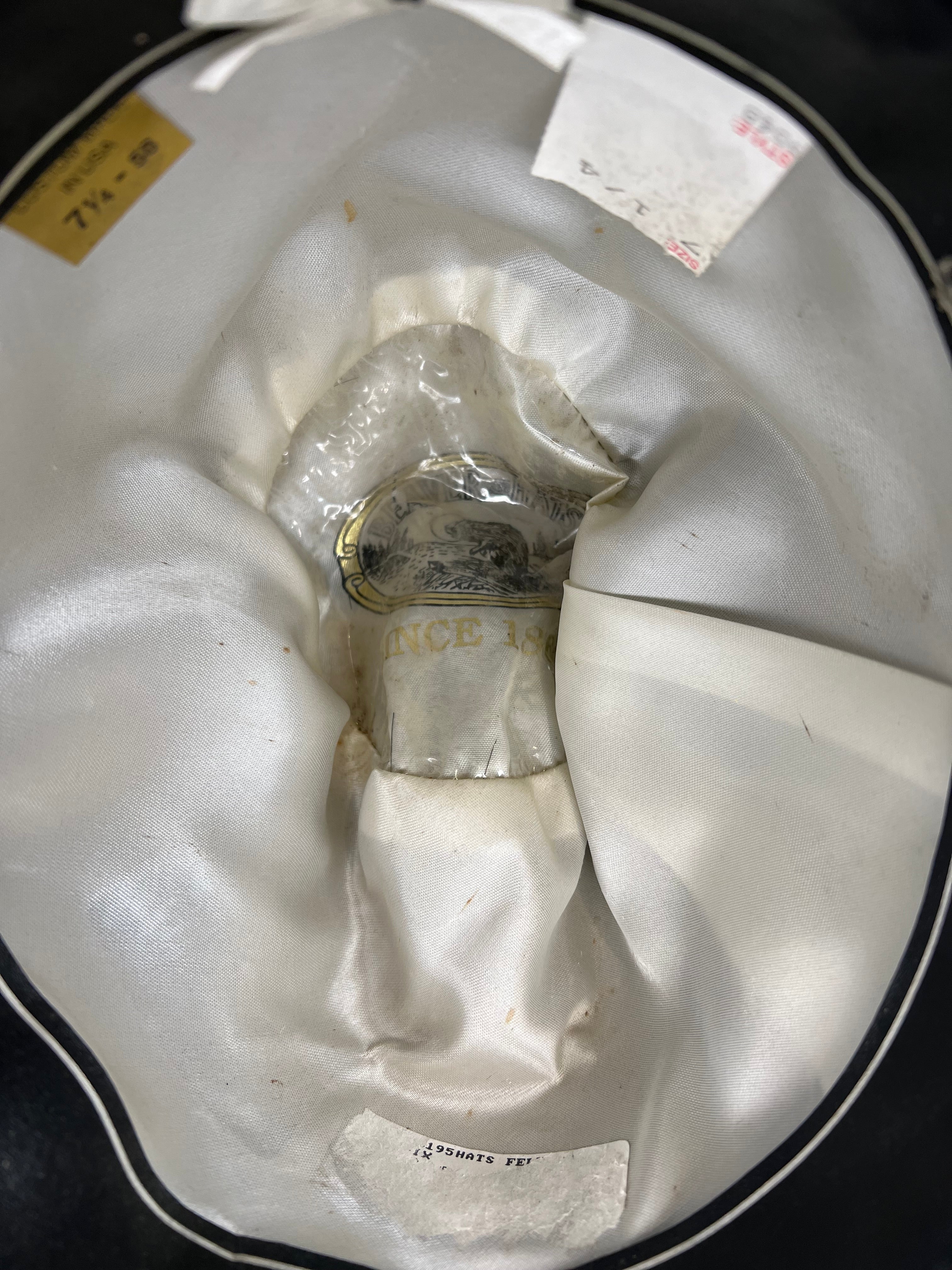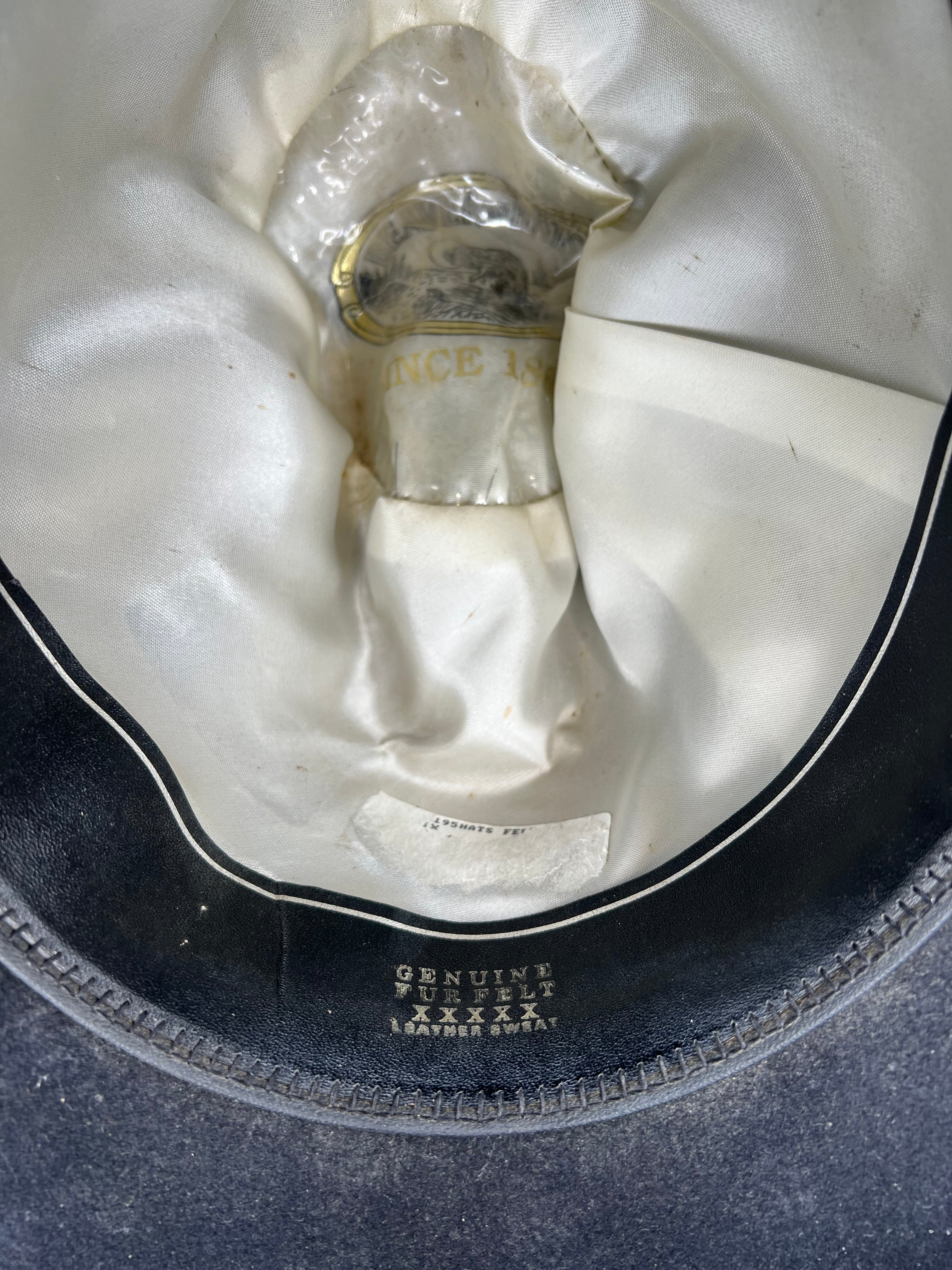 Beaver Brand Hats Vintage Tom Mix Custom Made Cowboy Hat
Sale price

$265.00
Regular price
(/)
Beaver Brand Hats Vintage Tom Mix Custom Made Cowboy Hat - 
"Always a Standard of Quality"
5X Beaver - Size 7 1/4
*No refunds on one of kind hats!
Brand Dates to 1860
You don't have to be a hat-wearer to be sad or nostalgic about this factory closing. Beaver Brand Hats dates back to 1860, when the line got its start in St. Louis.
In cleaning out the plant and preparing for the auction, Klabzuba found a small notebook that lists the company's "genealogy."
It began as Gauss-Hunicke & Company in 1860, he said. The name changed slightly over the next 40 years, to Gauss Hunicke Hat Company in 1881, to Gauss-Shelton Hat Company in 1886 to Gauss-Langenberg Hat Company in 1901.
In 1918, the company took on the name many in this area remember so well — Langenberg Hat Company
The name changed again in 1938 to Harris Langenberg Hat Co. and then back to Langenberg Hat Company in 1955.
That's how it was known until 2000, when the company became Beaver Brand Hats Hat Company Inc. In March 2003, it became Lowrey Klabzuba Enterprises LLC, dba Beaver Brand Hats.
Choose options